Best of England & Scotland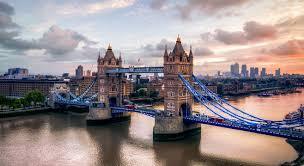 England

This green and pleasant land, this sceptred isle, this crucible of empire and pioneer of parliamentary democracy: England is eccentric, exhilarating and endlessly intriguing.

Lyrical Landscapes
It might be small, but England packs a lot of scenery into its pint-sized shores: green fields and rumpled hills, chalk cliffs and breezy plains, ancient woods and moody moorland. There are 10 national parks, 34 Areas of Outstanding National Beauty (AONB) and miles of craggy, beach-fringed coastline – 2795 miles, in fact, making England's coast one of Europe's longest, and the only one to have a public coast path the whole way round. Whether you're tramping over the South Downs, climbing Lake District fells or wandering above Dover's fabled White Cliffs, England is a never-ending feast for the eyes.

Living History
With a story that stretches back more than 5000 years (and likely long before), England is a place where the past is a constant presence. Ruined castles perch on lonely hilltops. Mysterious menhirs (prehistoric standing stones), barrow tombs and stone circles sit in the corner of forgotten fields. Medieval cathedrals, regal palaces and improbably ostentatious stately homes pop up with bewildering regularity. And every English city, town and village has its own individual tale to tell: a sprawling, historical epic of kings and commoners, industrialists and inventors, eccentrics, dreamers and rebels that's as fascinating – and surprising – as anything Shakespeare, Dickens or JK Rowling could dream up.

Urban Experiences
From York's cobbled streets to Oxford's dreaming spires, from Bristol's Floating Harbour to the Liverpool Docks, England's cities are main attractions. London, of course, is the trump card: a trendsetter, history-maker and game changer for more than a thousand years, encompassing everything from royal residences to world-class museums, landmark theatres and vast urban parks. But there's a varied urban landscape to explore outside London, too: delving into Manchester's pulsing music scene, visiting Newcastle's innovative art galleries, admiring Bath's glittering Georgian architecture or browsing for bargains along Brighton's quirky shopping streets. Whichever you choose, expect urban adventures aplenty.
Scotland

Scotland has many treasures crammed into its compact territory – big skies, ancient architecture, spectacular wildlife, superb seafood and hospitable, down-to-earth people.

Outdoor Adventure
Scotland harbours some of the largest wilderness areas left in Western Europe. In this wildlife haven you can see golden eagles soar above the lochs and mountains of the northern Highlands, spot otters tumbling in the kelp along the shores of the Outer Hebrides, and watch minke whales breach off the coast of Mull. Scotland's also an adventure playground: you can tramp the tundra plateaus of the Cairngorms, balance along tightrope ridges strung between the peaks of the Cuillin, sea kayak among the seal-haunted isles of the Outer Hebrides, and take a speedboat ride into the white water of the Corryvreckan whirlpool.

Deep History
Scotland is a land with a rich, multilayered history, a place where every corner of the landscape is steeped in the past – a deserted croft on an island shore, a moor that was once a battlefield, a cave that sheltered Bonnie Prince Charlie. Hundreds of castles, from the plain but forbidding tower houses of Hermitage and Smailholm to the elaborate machicolated fortresses of Caerlaverock and Craigmillar, testify to the country's often turbulent past. And battles that played a pivotal part in the building of a nation are remembered and brought to life at sites such as Bannockburn and Culloden.

A Taste of Scotland
Visitors have discovered that Scotland's restaurants have shaken off their old reputation for deep-fried food and unsmiling service and can now compete with the best in Europe. A new-found respect for top-quality local produce means that you can feast on fresh seafood mere hours after it was caught, beef and venison that was raised just a few miles away from your table, and vegetables that were grown in your hotel's own organic garden. Top it all off with a dram of single-malt whisky – rich, complex and evocative, it's the true flavour of Scotland.

The Culture
Be it the poetry of Robert Burns, the crime fiction of Ian Rankin or the songs of Emeli Sandé, Scotland's cultural exports are appreciated around the world every bit as much as whisky, tweed and tartan. But you can't beat reading Burns' poems in the village where he was born, enjoying an Inspector Rebus novel in Rankin's own Edinburgh, or catching the latest Scottish bands at a music festival. And museums such as Glasgow's Kelvingrove, Dundee's Discovery Point and Aberdeen's Maritime Museum celebrate the influence of Scottish artists, engineers, explorers, writers and inventors in shaping the modern world.
Roam around London in a hop-on hop-off bus and explore all the famous places. Watch a bird's eye view of the city and get mesmerized by its beauty. You will also get to explore the largest natural lake of England and its magnificent surroundings. The other destination, Scotland, is simply a sight to behold. Its brimming with so much natural beauty that it will be hard for you to say goodbye.

Itinerary
Day 1

Arrival London - At leisure to explore

Upon arrival at London airport, private transfer to Hotel or take an under ground train to station closest to your hotel

One of the world's most visited cities, London has something for everyone: from history and culture to fine food and good times.

Time Travel
Immersed in history, London's rich seams of eye-opening antiquity are everywhere. The city's buildings are striking milestones in a unique and beguiling biography, and a great many of them – the Tower of London, Westminster Abbey, Big Ben – are instantly recognisable landmarks. There's more than enough innovation (the Shard, the Tate Modern extension, the Sky Garden) to put a crackle in the air, but it never drowns out London's seasoned, centuries-old narrative. Architectural grandeur rises up all around you in the West End, ancient remains dot the City and charming pubs punctuate the historic quarters, leafy suburbs and river banks. Take your pick.

Art & Culture
A tireless innovator of art and culture, London is a city of ideas and the imagination. Londoners have always been fiercely independent thinkers (and critics), but until not so long ago people were suspicious of anything they considered avant-garde. That's in the past now, and the city's creative milieu is streaked with left-field attitude, whether it's theatrical innovation, contemporary art, pioneering music, writing, poetry, architecture or design. Food is another creative arena that has become a tireless obsession in certain circles.

Diversity
This city is deeply multicultural, with one in three Londoners foreign-born, representing 270 nationalities and 300 tongues. The UK may have voted for Brexit (although the majority of Londoners didn't), but for now London remains one of the world's most cosmopolitan cities, and diversity infuses daily life, food, music and fashion. It even penetrates intrinsically British institutions; the British Museum and Victoria & Albert Museum have collections as varied as they are magnificent, while the flavours at centuries-old Borough Market run the full global gourmet spectrum.

A Tale of Two Cities
London is as much about wide-open vistas and leafy landscape escapes as it is high-density, sight-packed urban exploration. Central London is where the major museums, galleries and most iconic sights congregate, but visit Hampstead Heath or the Queen Elizabeth Olympic Park to flee the crowds and frolic in wide open green expanses. You can also venture further out to Kew Gardens, Richmond or Hampton Court Palace for beautiful panoramas of riverside London followed by a pint in a quiet waterside pub.

Check in at hotel

Later day at leisure to explore the streets of London

We recommend you to visit Covent Garden area

Set in London's West End, Covent Garden is a major draw for visitors and Londoners who enjoy its many attractions, including shopping, theatre, restaurants, bars, history and culture. Things to see in and around Covent Garden include the London Transport Museum, the Royal Opera House, Somerset House and Covent Garden Market. There are several smaller areas within Covent Garden that are worth exploring such as the The Opera Quarter, St Martin's Courtyard, Seven Dials, Neal's Yard and Floral Street.

Overnight at London

Day 2

London - City Tour covering all the Highlights

After breakfast, this morning depart for London city tour

Big Bus London Hop-On Hop-Off Tour and River Cruise with London Eye

Explore the best of historic London—seat of the British Royalty—by bus on a lively tour of the city's key attractions and landmarks. Hop aboard the Big Bus at any of the stops on the route, and grab a comfortable seat in the enclosed lower deck or on the open-air upper deck for the best views.

Enjoy the flexibility of choosing your own itinerary and pace with the structure of strategically placed stops and informative onboard commentary from a professional guide.

As you ride, learn about London's history and interesting anecdotes about locals sites such as Big Ben, Westminster Abbey, St. Paul's Cathedral, Marble Arch and more. Hop off to explore the eclectic shops in Covent Garden, snap photos of the lavish Buckingham Palace or experience the bustle of Oxford Street. Between stops, stroll through gorgeous Hyde Park and view Nelson's Column in Trafalgar Square.

Your hop-on hop-off pass includes a short cruise along the River Thames

Later also visit London Eye … Standing 135m high in a fairly flat city, the London Eye is the world's largest cantilevered observation wheel and affords views 25 miles in every direction (as far as Windsor Castle), weather permitting. Each ride – or 'flight' – takes a gracefully slow 30 minutes. The London Eye is the focal point of the capital's midnight New Year's Eve fireworks display and one of the UK's most popular tourist attractions; book tickets online in advance for a slight discount or fast-track entry to jump the queue.

Evening at leisure to visit a pub

Overnight at London

Day 3

London - Excursion to Stonehenge, Windsor Castle and Bath

After breakfast, depart from London on a tour covering Stonehenge, Windsor Castle and Bath

Depart from London and travel out of the city in your air-conditioned coach toward the majestic Windsor Castle. Home of the British Royal Family for 900 years, and location for the 2018 Royal Wedding, Windsor is the world's largest and oldest occupied castle and widely considered one of England's finest. Explore the lavishly-decorated State Apartments and St George's Chapel with your guide and hear of the castle's fascinating history and heritage.

Continue on through the rolling green Wiltshire landscape to Stonehenge, a collection of stones dragged to this lonely plain near Salisbury 5,000 years ago. This ancient stone circle is still a place of strong spiritual significance, and continues to capture the imagination of the many visitors it welcomes each year. Why the stones were placed here and what purpose they served remains a mystery though, so wander around the site at your leisure and decide for yourself why these age-old rocks have found themselves here. Take a look around the visitors' center and learn the history of this ancient, mysterious site. During your visit enjoy a free interactive map and VOX personal headset that is exclusive to this tour.

Next, hop back in your coach and continue onward to Bath, famous for its elegant Georgian architecture and widely considered one of England's prettiest cities. Follow your guide on a panoramic tour of Bath and be enchanted by the town's beautiful streets and alleyways, capturing the sites on camera as you go. You'll see Bath Abbey and the much-photographed Pulteney Bridge, modeled on the Ponte Vecchio in Florence. During the tour, you will see the city's famous Roman Baths — the best preserved Roman spa from the ancient world.

At the end of your time in Bath, travel back to London's Victoria Coach Station where your day trip concludes.

Overnight at London

Day 4

London at leisure to explore some local gems

After breakfast, day at leisure to explore London on your own

We recommend you visit Oxford Street, Circus, Hyde Park, Notting Hill, Kew Garden, etc.

Oxford Street
First for fashion, entertainment, technology and innovation, Oxford Street is the world's biggest high street. It offers 1.5 miles of unrivalled shopping, with more than 90 flagship stores, from fashion and beauty, to tech and homeware.

Oxford Street is the ultimate shopping paradise. Shop the very best high-street brands such as Topshop, Gap, River Island, Primark, X and the UK's iconic department stores, including Selfridges, John Lewis & Partners, Debenhams, House of Fraser and Marks & Spencer.

With more than 500 restaurants within five minutes walking distance, you'll have plenty of breakfast, lunch and dinner choices. Take your pick from alfresco dining at St Christopher's Place and Market Place, to one of the many luxury hotels on Oxford Street.

Hyde Park
Hyde Park is central London's largest green space, expropriated from the church in 1536 by Henry VIII and turned into a hunting ground and later a venue for duels, executions and horse racing. The 1851 Great Exhibition was held here, and during WWII the park became an enormous potato field. These days, it's a place to stroll and picnic, boat on the Serpentine lake, or catch a summer concert or outdoor film during the warmer months.

Notting Hill
Fashionable Notting Hill is one of London's most iconic neighbourhoods. Best known as home of the world's second biggest carnival (after Rio's Mardi Gras) and home to the famous Portobello Road Market, this is also a serious destination for culture buffs and those on the hunt for a quintessential London experience.

It has taken many guises over the decades, from brickmaking in the 1800s through prosperity in the Victorian era, slum housing in the mid-twentieth century and migration from the Caribbean, but it's now a largely gentrified area of townhouses and private gardens which manages to retain some of the dynamism of its working-class roots.

Kew Garden
In 1759 botanists began rummaging around the world for specimens to plant in the 3-hectare Royal Botanic Gardens at Kew. They never stopped collecting, and the gardens, which have bloomed to 121 hectares, provide the most comprehensive botanical collection on earth (including the world's largest collection of orchids). A Unesco World Heritage Site, the gardens can easily devour a day's exploration; for those pressed for time, the Kew Explorer hop-on/hop-off road train takes in the main sights. Don't worry if you don't know your golden slipper orchid from your fengoky; a visit to Kew is a journey of discovery for everyone.

Overnight at London

Day 5

London to Manchester - Afternoon Walking Tour

After breakfast, morning depart for Manchester by Train [270 kms. - 2 hrs. 10 mins. journey]

This is Manchester, we do things differently here, declared culture catalyst and Factory Records founder Tony Wilson in 1977. It was a ballsy statement, given that Manchester's musical renaissance hadn't yet happened, the football teams were mediocre and the city was mired in economic depression.

But bold statements and ironclad self-confidence have long been a thing in Manchester, the one-time engine room of the Industrial Revolution and a city that incubated communism, suffragism, vegetarianism and a bunch of other 'isms' aimed at improving humanity's lot. In the 21st century, invention, discovery and progress remain the driving forces of this remarkable place, which responded to a terrible act of terrorism in 2017 by doubling down on the tolerant and inclusive attitudes toward all those who've made it home.

For Mancunians born or based here, it is the best home in the world; for everyone else, it's a brilliant place to visit.

Check in at Hotel upon arrival

Later Manchester Afternoon Walking Tour

This is an excellent choice for travelers with limited time. Go on a whistle-stop walking tour of Manchester's main attractions such as Piccadilly Gardens, Chinatown, Vimto Sculpture, St. Peter's Square, Royal Exchange Theatre, Manchester Cathedral, and much more. Exploring the city with a guide means you won't have to worry about getting lost, and you'll hear entertaining stories along the way.

Spend evening at one of the many pubs of Manchester

Overnight at Manchester

Day 6

Manchester to Lake district - Gorge Walking

After breakfast, pick up your self-drive car & depart for Lake District. If your preference is alternate mode of travel then a van will pic you up from the hotel or travel by coach to Lake District ... 85 miles ... 1 hr. 30 mins. drive

The Lake District (or Lakeland, as it's commonly known round these parts) is by far the UK's most popular national park. Every year, some 15 million people pitch up to explore the region's fells and countryside, and it's not hard to see why. Ever since the Romantic poets arrived in the 19th century, its postcard panorama of craggy hilltops, mountain tarns and glittering lakes has been stirring the imaginations of visitors. Since 2017 it has also been a Unesco World Heritage Site, in recognition of its unique hill-farming culture.

It's awash with outdoor opportunities, from lake cruises to mountain walks, but many people visit for the region's literary connections. Among the many writers who found inspiration here were William Wordsworth, Samuel Taylor Coleridge, Arthur Ransome and, of course, Beatrix Potter, a lifelong lover of the Lakes.

Check in at hotel upon arrival

Later embark on a tour that involves Gorge Walking

Gorge walking is the ultimate adventure. Located in one of the North East's most stunning gorges, you can expect to slide down natural slides, jump into bottomless pools, climb water falls and explore river caves along the way. There are at least 10 elements that you will take part in as you work your way up this completely natural environment. Our equipment is top of the range and have mobile changing facilities are available for your comfort and convenience. We will also provide you with hundreds of photos taken on waterproof cameras.

Evening at leisure

Overnight at Lake district

Day 7

Lake district - Sightseeing with Cruise

After breakfast, Lake District Tour Including Lake Cruise & Beatrix Potter's home visit

After pickup from a central Windermere location, travel to Bowness-on-Windermere by minibus for your sightseeing cruise. Step onto your comfortable boat, and enjoy the idyllic scenery as you cruise across Lake Windermere, England's biggest lake. Take photos from the deck, and then step ashore at Waterhead, on the lake's northern shores.

Rejoin your minibus and travel through the undulating countryside to Hill Top, the home Beatrix Potter bought in 1905 using monies earned from her debut children's book, 'The Tale of Peter Rabbit.' Having fallen in love with the Lake District, Beatrix spent much of her life here, gleaning inspiration from the landscapes and villages for her stories. Wander around the pretty cottage garden, home to an allotment like those featured in many of Beatrix's tales, and browse the charming gift shop. If you wish, head inside the 17th-century house to explore the rooms, left pretty much as they were in Beatrix's day. View her writing desk, furnishings, and personal effects, and learn about her daily life here.

Next, continue to Hawkshead, a lovely village famous for its whitewashed cottages and cobbled lanes. Learn how English poet William Wordsworth was schooled here between 1779 and 1787, and glimpse the old grammar school-house he attended.

Drive on to Tarn Hows, one of the area's best-loved beauty spots. Here, drink in the gorgeous views of the lake against a backcloth of rugged peaks. Afterward, ride back to Windermere where your tour ends.

Overnight at Lake district

Day 8

Lake district to Edinburgh

After breakfast, depart for Edinburgh ...155 mines, 3 hrs. drive

Edinburgh is a city that begs to be discovered, filled with quirky, come-hither nooks that tempt you to explore just that little bit further.

Cityscape
Edinburgh is one of Europe's most beautiful cities, draped across a series of rocky hills overlooking the sea. It's a town intimately entwined with its landscape, with buildings and monuments perched atop crags and overshadowed by cliffs. From the Old Town's picturesque jumble of medieval tenements piled high along the Royal Mile, its turreted skyline strung between the black, bull-nosed Castle Rock and the russet palisade of Salisbury Crags, to the New Town's neat grid of neoclassical respectability, the city offers a constantly changing perspective.

Athens of the North
The Athens of the North, an 18th-century Edinburgh nickname dreamed up by the great thinkers of the Scottish Enlightenment, is a city of high culture and lofty ideals, of art and literature, philosophy and science. It is here that each summer the world's biggest arts festival rises, phoenix-like, from the ashes of last year's rave reviews and broken box-office records to produce yet another string of superlatives. And it is here, beneath the Greek temples of Calton Hill – Edinburgh's acropolis – that the Scottish parliament sits again after a 300-year absence.

Auld Reekie
Edinburgh is also known as Auld Reekie, a down-to-earth place that flicks an impudent finger at the pretensions of the literati. Auld Reekie is a city of loud, crowded pubs and decadent restaurants, late-night drinking and all-night parties, beer-fuelled poets and foul-mouthed comedians. It's the city that tempted Robert Louis Stevenson from his law lectures to explore the drinking dens and lurid street life of the 19th-century Old Town. And it's the city of Beltane, the resurrected pagan May Day festival, where half-naked revellers dance in the flickering firelight of bonfires beneath the stony indifference of Calton Hill's pillared monuments.

Variety
Like a favourite book, Edinburgh is a city you'll want to dip into again and again, savouring each time a different experience – the castle silhouetted against a blue spring sky with a yellow haze of daffodils misting the slopes below the esplanade; stumbling out of a late-night club into a summer dawn, with only the yawp of seagulls to break the unexpected silence; heading for a cafe on a chill December morning with the fog snagging the spires of the Old Town; and festival fireworks crackling in the night sky as you stand, transfixed, amid the crowds in Princes Street Gardens.

On arrival check in at hotel

Rest of the day at leisure to explore Edinburgh ... We recommend you visit downtown Edinburgh

Central Edinburgh has two distinct parts, divided by Princes Street, which runs roughly east-west under the shadow of Castle Rock.

The Old Town, although only about a mile long and 300 yards wide, represents the total extent of the twin burghs of Edinburgh and Canongate for the first 650 years of their existence, and its general appearance and character remain indubitably medieval with its tortuous alleys and tightly packed closes. Containing as it does the majority of the city's most famous tourist sights - including the Castle and the Royal Mile - it makes by far the best starting point for your explorations.

To the north of Princes Street, the New Town, itself well over 200 years old, stands in total contrast to the Old: the layout is symmetrical, the streets are broad and straight, and most of the buildings are Neoclassical in design. Originally intended to be residential, today the New Town is the bustling hub of the city's professional, commercial and business life, dominated by shops, banks and offices.

Overnight at Edinburgh

Day 9

Edinburgh - Walking Tour with Entry to Edinburgh Castle

After breakfast, Historical Walking Tour with Skip the Line Entry to Edinburgh Castle

Your sightseeing tour of historic Edinburgh begins in early afternoon. Meet your guide on High Street and stroll along the cobbled streets of Old Town, peeking into cloistered courtyards and learning about how centuries of Dunediners (or Edinburgers!) have lived within the city's narrow passageways, termed 'closes' and 'wynds.' As you walk, hear about Edinburgh's extensive history, officially beginning with Roman settlement, though most renowned for its infamous royal residents and bloody wars of religious reformation and independence.

Follow medieval streets and alleys, and check out the protected Reformation-era constructions such as St. Giles Cathedral, often called the High Kirk of Edinburgh. Hear some of the site's dramatic events like that of Protestant reformer Jenny Geddes, whose assault on a bishop indirectly led to the Wars on the Three Kingdoms. Stop in Parliament Square and at the famous John Knox House, a historic treasure that is one of the last original medieval buildings on the Royal Mile.

Then continue on to Castlehill, where you enjoy sweeping views of the bustling city below. Next, head to Edinburgh Castle, strategically perched upon the craggy hilltop of Castle Rock, where you have skip-the-line access to tour the building's impressive interior, if you've selected this option. Learn about medieval life in the palace and the many bloody battles fought here such as the War of Independence in the 14th century.

On a guided tour, explore grand buildings like the Royal Palace and Margaret's Chapel, see the ancient Stone of Destiny, and soak up the glimmer of the Honours of Scotland's – the UK's oldest crown jewels. Your excursion ends here in the afternoon.

Evening at leisure

Overnight at Edinburg

Day 10

Edinburgh to Inverness - City Centre Walking Tour

After breakfast, depart for Inverness ... 155 miles ... 3 to 4 hrs. drive

Inverness has a great location astride the River Ness at the northern end of the Great Glen. In summer it overflows with visitors intent on monster hunting at nearby Loch Ness, but it's worth a visit in its own right for a stroll along the picturesque River Ness, a cruise on Loch Ness, and a meal in one of the city's excellent restaurants.

Inverness was probably founded by King David in the 12th century, but thanks to its often violent history few buildings of real age or historical significance have survived – much of the older part of the city dates from the period following the completion of the Caledonian Canal in 1822. The broad and shallow River Ness, famed for its salmon fishing, runs through the heart of the city.

Check in at hotel on arrival

Later Inverness City Centre Walking Tour

This tour is a must do on a visit to Inverness. Meaning "Mouth of the River Ness", Inverness is surrounded by the river and other natural beauty. It is the capital of the Highlands and therefore acts as a main shopping, entertainment and travel centre for the North of Scotland. On this 1.5 hour tour, you will explore the history and modern culture of Inverness. You'll learn about how the city has grown from its humble beginnings into officially the happiest city in Scotland. This is a family-friendly, leisurely stroll around the city. Key sights: Inverness Castle, Eden Court, Inverness Cathedral, River Ness, The Old Town House, Old High Church, Balnain House and many more hidden gems too

Overnight at Inverness

Day 11

Inverness - Excursion to Loch Ness, Culloden Battlefield, Cawdor Castle & Much More

After breakfast, take a day trip to Loch Ness, Culloden Battlefield, Cawdor Castle & Much More

If you desire to take in as many of the beautiful sights as possible on your Highland adventure, our Loch Ness tour from Inverness is sure to captivate like no other.

Our friendly local guide will pick you up from your place of stay and take you on a tour to remember around some of the most famous, historic and culturally significant From Inverness we will travel to Loch Ness, home of the romantic and brooding Urquhart Castle (as well as a certain legendary monster!)

The tour then turns towards the historic Beauly Priory, before arriving at the Glen Ord Distillery, one of the last remaining single malt scotch whisky distilleries on the Black Isle. Take in the historic and dramatic Culloden Battlefield and Clava Cairns, before heading for nearby Cawdor Castle. Round off your tour in Inverness with St. Andrew's Cathedral and Ness Islands, before being dropped off at your place of stay.

Overnight at Inverness

Day 12

Inverness to Isle of Skye

After breakfast,depart for Isle of Skye ... 106 miles, 2 hrs. 30 mins

The product of violent geographical upheavals, the "misty isle" is justly famed for its towering, ragged mountains and wild coastline. Add to these a colourful patchwork of crofts (farms), waterfalls, an exceptional whisky, a castle linked to the fairy world and the historical romance of Bonnie Prince Charlie, and you find on Skye all the ingredients that best symbolize the Highlands.

The Isle of Skye takes its name from the old Norse sky-a, meaning 'cloud island', a Viking reference to the often-mist-enshrouded Cuillin Hills. It's the second-largest of Scotland's islands, a 50-mile-long patchwork of velvet moors, jagged mountains, sparkling lochs and towering sea cliffs.

The stunning scenery is the main attraction, but when the mist closes in there are plenty of castles, crofting museums and cosy pubs and restaurants; there are also dozens of art galleries and craft studios.

Check in at hotel on arrival

Day at leisure to explore the surrounding area

Overnight at Isle of Skye

Day 13

Isle of Skye - The Ultimate Isle of Skye Tour

After breakfast, embark on the The Ultimate Isle of Skye Tour

Achnasheen - After crossing the Kessock Bridge and driving through the rolling farmlands of the Black Isle, our first stop will be at the Victorian railway station in Achnasheen. Here you will have 10 minutes to enjoy the fantastic views

Lochcarron - As we wind our way west the magnificent mountainous landscapes will impress, and no more so than at our next photo stop; Loch Carron. We take a quick break high above this fjord-like sea loch for fantastic views down to the ruins of Strome Castle, the demise of which your guide will fill you in on. This is also usually where we get our first glimpse of the Isle of Skye!

Portree - Upon arrival in Portree your guide will point you in the direction of the harbour viewpoint; from here you can admire the pretty pastel-coloured houses that the town is famous for. With its quirky shops, cute cafes, picturesque location and interesting sights you will certainly find plenty to occupy you during our 45 minute stop here. If you have not pre-ordered a packed lunch from us at the start of the day this will be your opportunity to purchase food to-go.

Kilt Rock - Kilt Rock is an exposed sea cliff which resembles the traditional Highland kilt, and which never fails to impress our guests. It also boasts a waterfall which cascades 60ft (180m) into the Sound of Raasay below - a truly unique sight, and particularly so when the wind blows the waterfall back up the cliff!

The Old Man of Storr - As we drive north we will stop at a loch-side viewpoint, where you will have chance to admire the unique rock formation of the Old Man of Storr. This 50 metre high pinnacle juts out from the awesome Trotternish Ridge, an area which will be widely recognised from blockbuster films including Ronin 47, Macbeth, Snow White & The Huntsman, Prometheus and The BFG.

Fairy Pools - You will have time to hike up to this beautiful series of pools and waterfalls, which are famed for their crystal clear water. The scenic walk to the first pool is slightly uphill and takes around 20 minutes (distance is 0.7 miles) and the most impressive waterfall is 5 minutes further on (0.9 miles total). Most guests spend their time around this area, admiring the famous crystal clear waters, and the stunning Cuillin Mountain backdrop. There are photo opportunities aplenty, and your guide will be available to take group and couple shots if you wish. Please be aware that the walk to the Fairy Pools and back is a total of around 1.5 miles and will take around 40 minutes, so you do require a moderate level of fitness. Also, as you need to cross stepping stones over a couple of streams you need to be stable on your feet, and ensure that you wear sensible hiking boots/shoes. This is not a tourist attraction, it's nature at its most beautiful, so don't expect pavements or bridges!

Overnight at Isle of Skye

Day 14

Isle of Skye to Fort William - Speyside Whisky Experience

After breakfast, depart for Fort William ... 105 miles, 2 hrs. 30 mins. drive

Basking on Loch Linnhe's shores amid magnificent mountain scenery, Fort William has one of the most enviable settings in all of Scotland. If it weren't for the busy dual carriageway crammed between the less-than-attractive town centre and the loch, and one of the highest rainfall records in the country, it would be almost idyllic. Even so, the Fort has carved out a reputation as the 'Outdoor Capital of the UK' (www.outdoorcapital.co.uk), and easy access by rail and bus makes it a good base for exploring the surrounding mountains and glens.

Magical Glen Nevis begins near the northern end of the town and wraps itself around the southern flanks of Ben Nevis (1345m) – Britain's highest mountain and a magnet for hikers and climbers. The glen is also popular with movie makers – parts of Braveheart (1995), Pokemon: Detective Pikachu (2018), the Harry Potter movies and the Outlander TV series were filmed here.

Check in at hotel on arrival

Later, Speyside Whisky Experience visiting 3 popular Distilleries

Whether you are a whisky aficionado or a complete novice, this Whisky Trail has something for everyone. You will be picked up from where you are staying and transported in comfort, safety, and style to Speyside. On this tour you will visit the big three Speyside distilleries, namely The Macallan, Glenlivet, and Glenfiddich.

The agenda is flexible so depending on whether you have chosen to book a tour at one of the distilleries, we will agree the timing for your day before setting off together.

At the end of the Whisky Trail, we will head back to your starting point or another location by prior arrangement.

Evening at leisure

Overnight at Fort William

Day 15

Fort William to Glasgow - Half-Day Glasgow Must-Sees Tour

After breakfast, depart for Glasgow ... 100 miles, 2 hrs. 30 mins. drive

Disarmingly blending sophistication and earthiness, Scotland's biggest city has evolved over the last couple of decades to become one of Britain's most intriguing metropolises.

Architecture
Glasgow's principal architectural legacy is its impressive assemblage of stately Victorian mansions and public buildings, the product of wealth generated from manufacturing and trade. It gives the centre a solid, slightly staid dignity that is actually rather misleading. More svelte are the sublime designs of Charles Rennie Mackintosh, which dot the city; visiting a few of his buildings and interiors soon reveals his genius. The city – always proud of its working-class background – also innovatively displays its industrial heritage, while modern structures, many along the Clyde River, have quickly become local icons.
Museums and Galleries
Collecting was big in Victorian times, so it's no surprise that Glasgow's architectural legacy from the period is complemented by some wonderful museums and galleries. Kelvingrove combines natural history and diverse objects from around the world with a first-rate art collection, while nearby Kelvin Hall will hold, from 2020, the University of Glasgow's eclectic Hunterian museum exhibits, paintings and sumptuous Mackintosh interior. On the Clyde, the Riverside holds an excellent ensemble of historic vehicles; to the south, the Burrell Collection (due to reopen in 2020) is an extraordinary corpus of archaeological treasures, objets d'art from around the world and fine paintings.
Nightlife
Glaswegians definitely work to live, and the city comes into its own after five – not that people don't pop down for a cheeky lunchtime pint, too. The city's pubs are gloriously friendly places and you're sure to have some entertaining blethers (chats) with locals when you pop into one. Glasgow's live music scene is also legendary; big bands play at iconic venues, but a number of lower-key pubs have regular gigs that are excellent too. Clubbing is also popular, with a couple of famous dance floors, and the LGBT-focused Pink Triangle is a notably friendly scene.
Shopping
Glasgow is where Scotland shops; the city packs out at weekends when highlanders, islanders, Edinburghers and more come in to cruise the malls. The downtown area has several major shopping centres and arcades fully stocked with global brands as well as more local offerings. On the fringes of this area and in the West End are the bohemian beats: record stores, vintage clothing markets and second-hand booksellers. In the East End, the weekend Barras market is quite an experience, blending modern concepts with cheap designer ripoffs, faded bric-a-brac and a dose of authentic working-class Glasgow.

Check in at hotel on arrival

Later Half-Day Glasgow Must-Sees Tour

With just one day in Glasgow, a private tour will ensure you check off all the highlights without feeling rushed by a fixed tour itinerary. On this half-day tour, see the People's Palace, GoMA, and the Necropolis; admire landmarks such as the Glasgow Cathedral, the Duke of Wellington statue, and Mercat Cross; and get a taste of local life as you stroll around George Square, Glasgow Green, and Buchanan street.

Overnight at Glasgow

Day 16

Departure from Glasgow

After breakfast, morning at leisure

Later drive to airport for return flight

Car can be dropped at the airport car rental office
Notes
Round the Year Destination - Extensions availalbe to Ireland & Countries across Europe
Hotels
Tour Inclusions - England & Scotland
Accommodation at selected category of hotels for 15 nights
Daily breakfast from day 2
Airport / Railway Station Transfers on private basis by car / minivan
Intercity travel by Van, Train, Self-drive car as selection
Assistance on city tours & sightseeings as per itinerary
Notes on itinerary
All our itineraries are "Just for Ideas" ... We will get to know you and customise an itinerary just for you that matches your requirements ... dates of travel, category of hotels, preferred airline, flexibility in choosing sightseeing, mode of travel between cities, etc.
Many of our clients have us design more relaxing, slower paced holidays with more in-depth experiences whereas some simply want to visit various destinations and cover only the highlights.
Together, we will determine the ideal route, pace of travel, accommodations, levels of pampering, style of touring, sightseeing to be included, dining preferences, adventure levels, options to meet locals, dates of travel & much more ! and based on this arrive at a price.
Do feel free to get in touch with us by a quick call on +91 79 29602961 or a short mail on mail@destinations4india.com ... Looking forward