Exotic Eastern Europe : Austria, Czech Republic, Hungary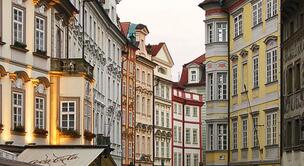 Austria

No country waltzes so effortlessly between urban and outdoors as Austria. One day you're cresting alpine summits, the next you're swanning around imperial Vienna.

Cue High Culture
Over centuries, the Habsburgs channelled immense wealth into the fine arts and music, collecting palaces the way others do stamps. You'll still feel their cultural reverberations in Austria today – be it watching Lipizzaner stallions prance at the Spanish Riding School, or crossing the Hofburg to eyeball Rubens masterpieces in the Kunsthistorisches Museum, or Klimt and Schiele at the Museums Quartier.

River Deep, Mountain High
The journey really is the destination in Austria. Perhaps yours will be a meandering one through deeply carved valleys, on railways that unzip the Alps to thread improbably along sheer mountain flanks, past glaciers and through flower-freckled meadows.

Baroque And Beyond
Austria might conjure visions of wedding-cake-like baroque churches, palatial Habsburg headquarters like Schloss Schönnbrunn, and Gothic crowning glories like the Stephansdom. But the country is more than the sum of its pomp and palaces. A fresh breath of architectural air is sweeping through the cities, bringing with it a happy marriage of the contemporary and historic.

Food At The Source
Guess what? There's more to Austrian cuisine than boot-sized schnitzels and dumplings heavier than bowling balls. The country has come on in culinary leaps and bounds recently, while staying true to its ethos of careful local sourcing. Vegan, organic, foraged, Slow Food: they are more than just buzzwords.

Czech Republic

Since the fall of communism in 1989, the Czech Republic – and its capital in particular – has evolved into one of Europe's most popular travel destinations.

Prague, Cradle of Czech Culture
Everyone who visits the Czech Republic starts with Prague, the cradle of Czech culture and one of Europe's most fascinating cities. Prague offers a near-intact medieval core of Gothic architecture that can transport you back 500 years – the 14th-century Charles Bridge, connecting two historic neighbourhoods across the Vltava River, with the castle ramparts and the spires of St Vitus Cathedral rising above, is one of the classic sights of world travel. But the city is not just about history; it's a vital urban centre with a rich array of cultural offerings, and a newly emerging foodie scene.
Castles & Chateaux
The Czech Republic's location in the middle of Europe has seen a long history of raiding tribes, conquering armies and triumphant dynasties. This turbulent past has left a legacy of hundreds of castles and chateaux – everywhere you look there seems to be a many-turreted fortress perched above a town, or a romantic summer palace lazing peacefully amid manicured parkland.

Folklore & Tradition
The Czech Republic may be a modern, forward-thinking nation riding into the future on the back of the EU and NATO, but it is also a country rich in tradition. This is most apparent in South Bohemia and Moravia, where a still-thriving folk culture sparks into life during the summer festival season. During this time, communities from Český Krumlov to Telč to Mikulov don traditional garb, pick up their musical instruments – and wine glasses – and sing and dance themselves silly, animating ancient traditions in one of the best examples of 'living history' in the Czech Republic.
Where Beer Is God
The best beer in the world just got better. Since the invention of Pilsner Urquell in 1842, the Czechs have been famous for producing some of the world's finest brews. But the internationally famous brand names – Urquell, Staropramen and Budvar – have been equalled, and even surpassed, by a bunch of regional Czech beers and microbreweries that are catering to a renewed interest in traditional brewing. Never before have Czech pubs offered such a wide range of brews – names you'll now have to get your head around include Kout na Šumavě, Primátor, Únětice and Matuška.

Hungary

Stunning architecture, vital folk art, thermal spas and Europe's most exciting capital after dark are Hungary's major drawing cards.
Super Structures
Hungary's scenery is more gentle than striking. But you can't say the same thing about the built environment across the land. Architecturally Hungary is a treasure trove, with everything from Roman ruins and medieval townhouses to baroque churches, neoclassical public buildings and art nouveau bathhouses and schools.

In Hot Water
Hungarians have been 'taking the waters' supplied by an estimated 300 thermal springs since togas were all the rage and Aquincum was the Big Smoke. They still do – for therapeutic, medicinal and recreational purposes – but the venues have changed somewhat. Today they range from authentic bathhouses dating from the Turkish occupation and art nouveau palaces to clinical sanatoriums straight out of a Thomas Mann novel.

Eat, Drink & Be Magyar
Hungarian food remains the most sophisticated style of cooking in Eastern Europe. Magyars even go so far as to say there are three essential world cuisines: French, Chinese and their own. That may be a bit of an exaggeration, but Hungary's reputation as a food centre dates largely from the late 19th century and the first half of the 20th and, despite a fallow period under communism, their cuisine is once again commanding attention.

Folk Culture
Hungary has one of the richest folk traditions still alive in Europe. With exquisite folk paintings found on the walls and ceilings of the tiny wooden churches of the Bereg region and the wonderful embroidery that the women of Hollókő stitch to decorate smocks, skirts and slippers, this is often where the country comes to the fore artistically.

Itinerary
Day 1

Arrival Prague

Upon arrival at Prague airport, you will be met by our representative for transfer to hotel for check in

Rest of the day at leisure to explore the Old Town of Prague

One of Europe's most beautiful and busiest urban spaces, the Old Town Square has been Prague's principal public square since the 10th century, and was its main marketplace until the beginning of the 20th century. Today it's where all tourists converge, some coming from Charles Bridge, some from the start of the Royal Way.

There are busking jazz bands and al fresco concerts, political meetings and fashion shows, plus Christmas and Easter markets, all watched over by Ladislav Šaloun's brooding art-nouveau statue of Jan Hus.

The brass strip on the ground to the south of the Hus statue is the so-called Prague Meridian. Until 1915 the square's main feature was a 17th-century plague column, the shadow of which used to cross the meridian at high noon.

Overnight at Prague

Day 2

Prague / Sightseeing

Today Prague City Tour : On this tour will see the capital city from many perspectives.

The tour starts with a walk through the Old Town, which includes a unique Jewish part. Than embark on a 20 minute minibus tour through the downtown to the Prague Castle, followed by a walking tour and a short break for lunch.

The walk tour continues along Nerudova Street, through the Lesser Town to the Charles Bridge, where you will enjoy a short Vltava river cruise on a boat. After the boat cruise cross the Charles Bridge and go back to the Old Town and here, in the the largest Hard Rock Cafe in Europe, you will enjoy a free drink to finish the tour.

Overnight at Prague

Day 3

Prague / Excursion to Karlovy Vary

Today Full day excursion to Karlovy Vary Spa Town with Curative Hot Springs [140 kms. / 2 hrs. one way]

We invite you on a day trip to the spa town of Karlovy Vary, situated about 100 km west of Prague. The world famous spa was founded by the Czech king Charles IV in 1358 and the local mineral springs have healed many celebrities, such as the German poet Goethe and the Russian Tsar Peter the Great. While walking along the colonnade, you ll have a chance to taste the hot springs as well.

The trip includes a visit to the famous glass works Moser, lunch in a typical Czech restaurant and a guided walk through the historic centre

Back to Prague by evening

Overnight at Prague

Day 4

Prague to Cesky Krumlov

Today a scenic drive to picture perfect town of Cesky Krumlov [170 kms. / 3 hrs. drive]

Ceský Krumlov, in Bohemia's deep south, is one of the most picturesque towns in Europe. It's a little like Prague in miniature – a Unesco World Heritage Site with a stunning castle above the Vltava River, an old town square, Renaissance and baroque architecture, and hordes of tourists milling through the streets – but all on a smaller scale; you can walk from one side of town to the other in 20 minutes.

There are plenty of lively bars and riverside picnic spots – in summer it's a popular hang-out for backpackers. It can be a magical place in winter, though, when the crowds are gone and the castle is blanketed in snow.

Ceský Krumlov is best approached as an overnight destination on way from Czech to Austria

Time can be spent hiking & biking in the surrounding woods and fields of Cesky

Overnight at Cesky Krumlov

Day 5

Cesky Krumlov to Salzburg

Today drive from Cesky to Salzburg [220 kms. / 3.5 hrs. drive]

Check in at hotel upon arrival

Rest for a while and later visit the old town of Salzburg

Salzburg's trophy sights huddle in the pedestrianised Altstadt (Old Town), which straddles both banks of the Salzach River but centres largely on the left bank. Here, the tangled lanes make for a serendipitous wander, leading to hidden courtyards and medieval squares framed by burgher houses and baroque fountains.

Overnight at Salzburg

Day 6

Salzburg / Sightseeing

Today embark on a sightseeing trip of Salzburg

Original Sound of Music & Lakes and Mountains Tour : A wonderful tour of the locations used during filming of the movie The Sound of Music. Relive the scenes of this world famous movie and hear songs from the original soundtrack of the movie.

Your knowledgeable, English-speaking guide not only shows you the highlights of the film, but also the historical and architectural landmarks of the Baroque city of Salzburg on the way to the picturesque Lake District. See and hear it all in approximately 4 fun-filled hours.

Rest of the day at leisure to explore Salzburg ... A leisurely walk thru the streets is what we recommend

Overnight at Salzburg

Day 7

Salzburg / Day trip to Innsbruck

Today take a day trip to Innsbruck … Both ways travel by scenic train ride [1 hr. 45 mins. one way]

Innsbruck Sightseeing Tour with Swarovski Crystal World Tour

Tyrol's capital is a sight to behold. The jagged rock spires of the Nordkette range are so close that within minutes it's possible to travel from the city's heart to more than 2000m above sea level and alpine pastures where cowbells chime.

Summer and winter activities abound, and it's understandable why some visitors only take a peek at Innsbruck proper before heading for the hills. But to do so is a shame, for Innsbruck is in many ways Austria in microcosm: its late-medieval Altstadt is picture-book stuff, presided over by a grand Habsburg palace and baroque cathedral, while its Olympic ski jump with big mountain views makes a spectacular leap between the urban and the outdoors.

Evening back to Salzburg for overnight stay

Day 8

Salzburg to Zell Em See

Train from Salzburg to Zell Em See [2 hrs. one way]

Check in at zell Em See hotel upon arrival

Rest of the day at leisure to explore this beautiful town of Zell Em see

Zell am See is an instant heart-stealer, with its bluer-than-blue lake (Zeller See), pocket-sized centre studded with brightly painted chalets, and the snowcapped peaks of the Hohe Tauern that lift your gaze to postcard heaven.

Partake in its pleasures, diving into the lake and cycling its leafy shores, hiking and skiing in the mountains and driving high on the Grossglockner Road. Every year, more than one million visitors from all around the world – from families to playboys in sports cars – do just that, in search of the Austrian dream.

Overnight at Zell Em See

Day 9

Zell Em See / Sightrseeing

Today Local sightseeing & activities as per activity card

Visit Kitzsteinhorn Glacier, Gipfelwelt 3000 viewing gallery, Zell Em See Lake and town

Overnight at Zell Em See

Day 10

Zell Em See to Vienna

Train from Zell Em See to Vienna [4 hours 30 mins.]

Transfer from Station to Hotel at Vienna for check in at hotel

Rest of the day at leisure to explore the famous streets of Vienna

Baroque streetscapes and imperial palaces set the stage for Vienna's artistic and musical masterpieces alongside its coffee-house culture and vibrant epicurean and design scenes.

Imperial Architecture
Vienna's imperial grandeur is the legacy of the powerful Habsburg monarchy. Their home for more than six centuries, the Hofburg palace complex, incorporates the Burgkapelle (Imperial Chapel), where the Vienna Boys' Choir sings Sunday Mass, and the famed Spanish Riding School, where Lipizzaner stallions perform elegant equine ballet, along with a trove of museums, including in the chandeliered Kaiserappartements (Imperial Apartments). Other immense palaces include the baroque Schloss Belvedere and the Habsburgs' 1441-room summer residence, Schloss Schönbrunn, while 19th-century splendours such as the neo-Gothic Rathaus (City Hall) line the magnificent Ringstrasse encircling the Innere Stadt (inner city).

Masterpiece-filled Museums
One of the Habsburgs' most dazzling Rinsgstrasse palaces, the Kunsthistorisches Museum Vienna, houses the imperial art collection. It's packed with priceless works by Old Masters, and treasures including one of the world's richest coin collections. Behind the Hofburg, the former imperial stables have been transformed into the innovative MuseumsQuartier, with a diverse ensemble of museums, showcasing 19th- and 20th-century Austrian art at the Leopold Museum to often-shocking avant-garde works at the contemporary MUMOK. Meteorites, fossils and prehistoric finds fill the Naturhistorisches Museum, while exquisite furnishings at the applied-arts Museum für Angewandte Kunst are also among the artistic feasts in store.

Overnight at Vienna

Day 11

Vienna / Sightseeing

Today Vienna City tour

Enjoy a city tour along the famous Ringstrasse and see the most important tourist attractions Vienna has to offer.

Afterwards follow the footsteps of Empress Sissi and Emperor Franz Josef at Schönbrunn Palace.

Rest of the day at leisure to indulge in the local culture of music, cafes & pubs ...

Soul-stirring Music
With a musical heritage that includes composers Wolfgang Amadeus Mozart, Joseph Haydn, Ludwig van Beethoven, Franz Schubert, Johann Strauss (father and son), Johannes Brahms and Gustav Mahler, among countless others, Vienna is known as the City of Music. Its cache of incredible venues where you can catch performances today include the acoustically renowned Musikverein, used by the Vienna Philharmonic Orchestra, the gold-and-crystal main opera house, the Staatsoper, and the multistage Konzerthaus, as well as the dedicated home of the Vienna Boys' Choir, MuTh. Music comes to life through interactive exhibits at the captivating Haus der Musik museum.

Renowned Drinking & Dining
The Viennese appreciation of the finer things in life extends to its opulent coffee-house 'living rooms' serving spectacular cakes; its beloved pub-like Beisln dishing up hearty portions of Wiener schnitzel, Tafelspitz (prime boiled beef) and goulash; elegant restaurants; and its fine Austrian wines served in vaulted Vinothek (wine bar) cellars, and in rustic vine-draped Heurigen (wine taverns) in the vineyards fringing the city. Local and international delicacies fill the heady Naschmarkt stalls, and creative chefs are experimenting with local produce and fresh new flavour combinations in innovative, often repurposed venues.

Overnight at Vienna

Day 12

Vienna to Budapest

Transfer to Vienna station for train to Budapest [2 hrs. 40 mins.]

Meet & greet by our representative at Budapest Station, Transfer to hotel / apartment for check in

Budapest has something for everyone – from dramatic history and flamboyant architecture to healing thermal waters and a nightlife that is unrivalled in Eastern and Central Europe.

The Human Touch
Budapest's beauty is not all God given; humankind has played a role in shaping this pretty face too. Architecturally, the city is a treasure trove, with enough baroque, neoclassical, Eclectic and art nouveau buildings to satisfy everyone. Overall, though, Budapest has a fin de siècle feel to it, for it was then, during the capital's 'golden age' in the late 19th century, that most of what you see today was built.

The Past at Hand
They say the past is another country, but it's always been just around the corner in Budapest. Witness the bullet holes and shrapnel pockmarks on buildings from WWII and the 1956 Uprising. There are sad reminders like the poignant Shoes on the Danube memorial, but ones, too, of hope and reconciliation – like the 'sword' of the former secret-police building on Andrássy út now beaten into the 'ploughshare' that is the House of Terror, with both sides of the story – left and right – told.

In the Soak
Budapest is blessed with an abundance of hot springs. As a result, 'taking the waters' has been an experience here since the time of the Romans. The array of bathhouses is generous – you can choose from Turkish-era, art nouveau and modern establishments. Some people come seeking a cure for whatever ails them, but the majority are there for fun and relaxation – though we still maintain it's the world's best cure for what Hungarians call a macskajaj (cat's wail) – hangover.

Day at leisure to explore Budapest on your own

Overnight at Budapest

Day 13

Budapest / Local sightseeing

Today embark on a sightseeing trip of Budapest

Fisherman's Bastion
The seven fairy tale-like towers of Fisherman's Bastion offer views of the Danube and Pest side of the city. Built in the late 19th century and restored after World War II, this Neo-Gothic and Neo-Romanesque structure within World Heritage Site Buda Castle takes its name from the medieval fisherman who defended these city walls. On the Buda side of the city, walk up or take a funicular to the top of Castle Hill to get to the bastion, near the 14th-century Matthias Church. Step inside one of the seven towers for spectacular views across the Danube River.

Matthias Church
At Matthias Church--within World Heritage Site Buda Castle--admire an eclectic fusion of architectural styles. Originally built in the 14th century (although an 11th century church occupied the site previously), the church has undergone major expansion and renovation, most notably by the hand of Frigyes Schulek from 1873-96. On the outside, a rococo spire laden with snarling gargoyles and intricate detailing rises out of the main body of the church--a 15th century construction in the French style. Colorful chevrons and diamonds adorn the roof. Step inside and you'll find an interior even more elaborate than the exterior, where 19th century geometric patterns and tilework complement the restored medieval frescoes, bright stained-glass windows, and fluted pillars.

Hospital in the Rock Nuclear Bunker Museum
Part of the vast, interconnected caves beneath Castle Hill, Hospital in the Rock Nuclear Bunker Museum served as a nuclear bunker and emergency hospital during 20th-century wartime. During World War II, the 10 km (6 mi) of caves and cellars in this region were connected and used as a bomb shelter. You can visit the hospital portion, where doctors treated civilians and soldiers until July 1945, then again during the 1956 Revolution. Take a guided tour of the hospital, learn more about Hungarian history from 1938 up through the Cold War, and witness the difficult conditions under which doctors and nurses worked in these caves.

Liberty Statue
You'll encounter some of the best views of Budapest and the Danube at Liberty Statue, home to the Citadella, a World Heritage Site. This hillside played host to several vineyards in the 18th century and currently features several embassies and expensive homes. The reigning Habsburg Austrians built the citadel atop the hill after the Hungarian revolts of 1948 and 1949. Hike to the fortress at the summit of this 235 m (771 ft) rock hill for views of the city below.

Central Market Hall
The largest and oldest indoor market in the city, Central Market Hall, offers a variety of food, candy, spirits, and souvenir stalls. Let your mouth water as you wander the first floor of this Neo-Gothic building past fresh produce, meats, sweets, spices, liquors, and wine. The second floor houses mostly souvenir shops and eateries, and the basement features butcher shops, a fish market, and pickled goods. Built in 1897 and restored in the 1990s, this market was the idea of Budapest's first mayor, Karoly Kamermayer, and is now one of the city's biggest tourist attractions. Try local specialties, such as deep-fried lángos.

Overnight at Budapest

Day 14

Budapest / Local sightseeing

Continue sightseeing trip of Budapest

St. Stephen's Basilica (Szent Istvan Bazilika)
Visit the prominent Hungarian landmark St. Stephen's Basilica (Szent Istvan Bazilika), known for its 91 m (300 ft) Neo-Renaissance-style dome. This Roman Catholic basilica--built in the Neoclassic architectural style with a Greek Cross floor plan--was completed in 1905 and used for military purposes during World War II. While it is still used for religious worship today, this church is also one of the most visited tourist sites in the country.

House of Terror Museum
Explore the dark side of Hungarian and European history at House of Terror Museum, a specialty museum focusing on fascist and communist regimes. The permanent exhibits feature artifacts from Nazi Germany, the Soviet Union, the fascist Arrow Cross Party, and the communist AVH (Hungarian State Protection Authority). Walk into the depths of violent, dictatorial moments that took place the 20th century by stepping into the museum's basement, where AVH prisoners were once held and tortured. These cells serve as a memorial to victims of the country's bloody regimes. Since it opened in 2002, this museum has become a member of the Platform of European Memory and Conscience.

Margaret Island
Walk, swim, or visit the sites at Margaret Island, a popular place for recreation in the heart of the city. In the 13th century this area was called "Island of Rabbits," but it has undergone many changes since then. View ruins of medieval churches and a Dominican convent on the island. Come during a concert at the island's open-air theater, see an outdoor movie, or eat dinner under the stars. Hang out at one of the many restaurant or cafes on the island, go for a run, have a picnic in a landscaped garden, relax at an outdoor pool, or play in the sun at Palatinus water park.

Danube River
Take a cruise or walk along Danube River, the river passing through 10 countries and four capital cities, including Budapest. The European Union's longest river, it originates in Germany's Black Forest and moves through Eastern Europe until it ends in the Black Sea via Romania and Ukraine. Photograph the river flanked by the Buda and Pest sides of the Hungarian capital from the famous Chain Bridge, which showcases the waterway. Step aboard a cruise for expansive views of the city, or stroll past monuments and historical buildings situated along the river, such as Parliament.

Overnight at Budapest

Day 15

Budapest / At leisure

Today at leisure for shopping, cafes & Spa …

Andrassy Avenue
Lined with luxury boutiques, cafes, restaurants, theaters, and Neo-Renaissance mansions and townhouses, Andrassy Avenue links the city center with the main park. As you stroll and shop, explore notable spots on the boulevard, such as the Hungarian State Opera House, the Academy of Music, and the House of Terror, commemorating victims of Communist and Fascist eras. If you get tired exploring, hop on the first subway line in continental Europe, which runs just beneath the avenue.

Book Cafe - Lotz Terem
The grandiose atmosphere of Book Cafe - Lotz Terem makes it a wonderful place to read, sip coffee, and listen to live music downtown. This cafe on popular Andrassy Avenue is known for its ornate decor. Though this Art Nouveau structure was originally a casino in the 19th century, it is now recognized for its artistic and bookish atmosphere. Several events are held here throughout the year in Lotz Hall.

Thermal Spa
Shed the stress and rejuvenate your muscles in the soothing waters of the city's thermal baths, one of Budapest's major tourist draws. You can enjoy a full day of bathing in the largest geothermal lake in Europe, or upgrade to a relaxing massage with essential oils and a sightseeing tour of the city via luxury limousine.

Evening is at leisure for Happy Hours

Overnight at Budapest

Day 16

Departure from Budapest

Morning at leisure

Later transfer to Budapest airport for departure flight
Notes
Round the year Destination
Hotels
Tour Inclusions [Austria, Czech & Hungary]
Accommodation at selected category of hotel / Apartment : 3 star / 4 star / 5 star
Daily breakfastfrom day 2
Airport / Railway Station Transfers on private basis by car / minivan
Intercity travel by Van & Train as per itinerary
City Tours & Sightseeings on Seat in Coach basis
Notes on itinerary
All our itineraries are "Just for Ideas" ... We will get to know you and customise an itinerary just for you that matches your requirements ... dates of travel, category of hotels, preferred airline, flexibility in choosing sightseeing, mode of travel between cities, etc.
Many of our clients have us design more relaxing, slower paced holidays with more in-depth experiences whereas some simply want to visit various destinations and cover only the highlights.
Together, we will determine the ideal route, pace of travel, accommodations, levels of pampering, style of touring, sightseeing to be included, dining preferences, adventure levels, options to meet locals, dates of travel & much more ! and based on this arrive at a price.
Do feel free to get in touch with us by a quick call on +91 79 29602961 or a short mail on mail@destinations4india.com ... Looking forward