Best of Kashmir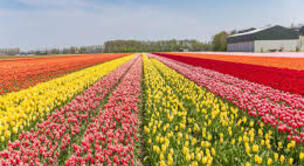 Nature has endowed Kashmir with implausible beauty and is rightly called as "Paradise on Earth"
Surrounded by the sublime mountains, these valleys echo nature, beauty and a certain level of mysticism.
Charming lakes around the Kashmir region are crystal clear, stunning and pristine.
Visit the Best of Jammu & Kashmir covering Srinagar, Pehalgam & Gulmarg
Itinerary
Day 1

Srinagar

Upon arrival at Srinagar airport, you will be met by our representative, who will escort you to your vehicle for transfer to hotel

Srinagar is located in the picturesque Kashmir valley and is one of the most beautiful cities in India in terms of natural splendor. The capital of Jammu and Kashmir and the largest city in the state, Srinagar is famous for its canals, houseboats and Mughal gardens. It's a city full of intriguing alleyways and curious buildings.

The river Jhelum and the Dal and Nagin lakes dominate Srinagar and its life and activities. Here, lush wild gardens of lotus and waterlily flower amidst bustling lanes. By the lakeside spread the gardens of the Mughals in patterned beauty.

Tourists can shop for Pashmina shawls and stoles, handmade Kashmiri carpets, wooden crafts and the paper machine products, which are exquisitely crafted and unique to Srinagar.
Srinagar is well known for its saffron, which is considered as the royal spice.

After check in at hotel, afternoon at leisure

Later, Shikara Ride on the pristine Dal Lake

Enjoy an hour long Shikara Ride. No trip to Srinagar is complete without a boat ride on Dal Lake- home to more than a thousand shikaras or charmingly furnished wooded houseboats. A daytime, sunset or moonlight ride, taking in the cool air scented with the fragrance of flowers, the sight of blooming lotus flowers akin sparkling diamonds, passing floating gardens of vegetables and pausing at idyllic gardens, is simply magical.

Dinner & overnight at Srinagar

Day 2

Srinagar - Sightseeing

After breakfast, day free for Srinagar sightseeing

Places of sightseeing at Srinagar

Mughal Gardens
Distinctive feature of Srinagar is the Mughal Gardens with their terraced lawns, cascading fountains and bright flowerbeds, overlooking the panorama of the Dal Lake.

Cheshmashahi Garden – The Royal Spring
CheshmashahiGarden extends over an area of about 80 hectares and consists of several styles of gardens with unending joy for seekers of solace on informal and undulated landscape. It comprises of four components – Recreational Garden, Botanical Garden, Research Section, and Plant Introduction Centre. A beautiful lake spread over an area of 17 hectares with joy riding boats is also the attraction of the garden. The garden provides a 3.5 Kilometer joyride, a pleasant water garden, inspiring color feast of spring, fragrance and color pageantry of roses, riot of colors in summer, changing autumn colors and captivating twitter of waterfalls. Over 150,000 ornamental plants, representing about 300 plant species have been planted here.

Nishat Garden – The Garden of Pleasure
Nishat Bagh, meaning the 'The garden of Pleasure' located on the eastern side of the Dal Lake is a marvelous garden designed by Asaf Khan, NurJahan's brother. Laid out in 1633 it is among the largest of the Mughal Gardens. The garden with rare species of flowering plants and long avenues of chinar& cypress trees, has 12 terraces out of which the second terrace is considered the most impressive with 23 niches provided in its arched recess, just behind the cascade. It can be reached through the DalLake using water taxi of Kashmir, the Shikara. This garden placed on the banks of the beautiful DalLake in the backdrop of the amazing the Zabarwan hills, is complete with fountains, flower beds and impressive lawns. Tourists can enjoy magnificent views of the DalLake from the garden. Besides, they can also visit Shalimar Bagh and Char Chinar.

Shalimar Bagh – The Abode of Love
The larger and more elaborate pleasure garden of the Mughals is the Shalimar Bagh. Laid out by Emperor Jahangir for Nur Jahan, this garden is divided into four terraces and has a water channel running down its center. On the topmost terrace is the pavilion reserved for the royal visitors. Supported by stunning black marble pillars, the pavilion had tiny niches that were used to keep fragrant flowers in the day and light up the pavilion with lamps at night.

ShankracharyaTemple
A 19th century fort stands on top of the hill. Behind Boulevard Road at a height of 1,100 feet on Shankaracharya Hill is the Shankaracharya Temple. This ancient hilltop shrine dedicated to Lord Shiva is said to have been built by King Gopadatya in 371 BC. Over time, the temple was renovated and reconstructed by several rulers, including Lalitaditya, Zain-ul-Abidin, Sheikh Mohi-ud-Din, and finally Maharaja Gulab Singh.

Evening at leisure

Dinner & overnight at Srinagar

Day 3

Srinagar - Sonamarg - Srinagar

After breakfast, full day excursion to Sonamarg - The Golden Meadow (9000 ft ASL) ... 80 kms., 2 hrs, drive one way

The name Sonamarg means 'Meadow of Gold'. The name was given as it is completely covered with a sheet of flowers during spring that appear gold in colour and also for being a decisive trading position, which makes it the main route into Central Asia. The falling sunlight on the high mountain peaks in the city also turns it golden in colour. The place has alpine weather conditions with pleasant summers and heavy snowfall in winter.

Sonamarg is the last stop of Kashmir that leads to the driveway from Srinagar to Leh. Sonamarg is the starting point that leads to major mountain treks and lakes namely Vishansar, Kishansar, Gadsar, Satsar, and Gangabal as well as Amarnath Cave. Baltal (The Base Camp for Amarnath Pilgrimage) is located 15 Kms. North of Sonamarg. This little valley lies at the foot hill of Zojila.

Sonamarg is the beginning of the enchanted journey into a natural wonderland. Surrounded by mountains upto 5300 meters high the valley is divided by a spur of the "Thajwas Range". The Thajiwas range has a large number of camping sites and also comprises many waterfalls and the Thajiwas Glacier.

Return to Srinagar by evening

Dinner & overnight at Srinagar

Day 4

Srinagar to Pehalgam

After breakfast at Srinagar hotel, proceed to Pahalgam - Village of Shepherds (7200 ft. ASL) ... 90 kms., 3 hrs, drive

Enroute, visit the world famous Saffron growing fields, Awantipura ruins (9th Century) and Martand Temple (Sun temple).

Awantipura Ruins
The Awantipura Ruins in Pahalgam reflects the devotion of Emperor Avantivarman, who ruled over the Jammu & Kashmir region during the 9th Century AD. He had the Shrine of Awantipura erected amidst the lush green valleys of Jammu & Kashmir, a definite place of utmost peace and tranquility for all devotees to enjoy the spiritual presence of Lord Shiva and Lord Vishnu, who are also known as the two prime presiding deities of the Awantipura Temple.

Martand Temple
The Martand Sun temple is situated on top of a plateau, near the town of Anantnag. It is a medieval temple dedicated to Bhaskar, the Sun God. King Lalitaditya, a Kshatriya of Surya (Solar) dynasty, got the Martand Sun temple constructed to commemorate Surya. This beautiful Martand temple has a colonnaded courtyard, with the shrine in its center. Built with 84 columns, the temple offers a magnificent view of the Kashmir valley. The temple, standing in a square field with the beautiful snow covered mountains serving as its backdrop, presents an awe-inspiring sight.

Continue drive to Pehalgam

Pahalgam is probably the most popular hill resort in the Kashmir valley. Pahalgam is situated at the junction of the Aru and Sheshnag Rivers and surrounded by soaring, fir-covered mountains with bare, snow-capped peaks rising behind them. The Aru flows down from the Kolahoi glacier beyond Lidderwat while the Sheshnag from glaciers along the great Himalayan. At the confluence of the streams flowing from the river Lidder and SheshnagLake, Pahalgam was once a humble shepherd's village with breathtaking views.

On arrival, check in at Hotel for 2 nights stay

Pahalgam is popular for some trekking routes & also base camp for Amarnath Pilgrimage

Day at leisure to enjoy the Natural beauty and views of river Lidder

Dinner & overnight at Pehalgam

Day 5

Pahalgam - Sightseeing

After breakfast, enjoy & explore the beauty of Pehalgam

For transportation within and around Pahalgam, one might have to use local vehicles for visit to a few places depending upon time, due to unionisation. This has to be done on direct payment basis as per requirement. Our driver will help you with this if required.

Places of sightseeing at Pehalgam

Pahalgam Walks
There are many short walks available from Pahalgam and in addition it is an excellent base for longer treks such as those to the Kolahoi glacier or to the Amarnath cave. Pahalgam can also be used as a starting point for treks out of the region. Pahalgam is particularly famed for its many shepherds and they're a common sight, driving their flocks of sheep along the paths all around the town. Around Pahalgam are many places of interest, and because the place is set between hills, it is worth hiring a pony rather than walking. Pony fares are posted at prominent locations.

Mamaleshwara
Mamaleshwara is only a km or so downstream from Pahalgam, and on the opposite side of the Lidder, is this small Shiva temple with its square, stone tank. It is thought to date from the reign of king Jayasima in the 12th century, even earlier.

Baisaran
This meadow, about 5-km from Pahalgam and 150m higher, provides excellent views over the town and the Lidder valley. Pine forests and the snowclad Mountains surround the grassy glen. One can hire ponies for this trek from near the centre of town.

TulianLake
If one continues 11-km beyond Baisaran one reaches the Tulian Lake at 3,353m, 1,200m higher up. It is covered in ice for much of the year and surrounded by peaks, which rise more than 300m above its shores. It also can be reached by pony trek.

Hajan
Hajan, on the way to Chandanwari is an idyllic spot for a picnic. Filmgoers will recognize it instantly as it has been the location of several movie scenes.

Aru
Located at 10 Kms. from Pahalgam, Aru has fine meadows of picturesque scenery and starting point of trekking of Liddarwat, Kolahoi Glacier and Tarsar Lake.

Kolahoi Glacier
The Kolahoi Glacier is known as 'GwashBrani' meaning 'Goddess of Light' in western Himalaya as millions of Indian and Pakistani people depend on the water that it supplies to them perennially as Kolahoi is Kashmir's only perennial source of water. Located just below the KolahoiMountain and up the LidderValley, Kolahoi Glacier is a hanging glacier and is five kilometres long.

Dinner & overnight at Pehalgam

Day 6

Pehalgam to Gulmarg

After breakfast at Pehalgam hotel, depart for Gulmarg (8700 ft ASL) ... 140 kms., 3 hrs. 30 mins.

Gulmarg, a beautiful hill station, is among the most favourite holiday destinations. The word "Gul" means flowers, and hence the name Gulmarg stands for "a meadow of flowers". This is an apt description for this hill station, as a trip to this land will transport you to a beautiful world of flowers. Flowers that bloom here include bluebells, daisies, forget-me-nots and buttercups. Gulmarg is located in the Baramulla district at an altitude of 2730 meters above sea level. The snow-capped peaks add to the grandeur of the land. Gulmarg's green golf courses and the gondola lift are very popular tourist attractions. The beautiful and panoramic 18-hole golf course that is situated at a height of 2,650 meters above the sea level offers tourists a temporary membership. If one does not want to actually play the game, one can admire the spectacular lush green land slopes that incline gradually. The newly constructed Gondola lift offers a ride high above the mountains and pine-clad slopes of the region and provides for an attractive view of Gulmarg. Tourist places like Khilamarg, Kongdoriand seven springs offer enjoyable rides on pony from Gulmarg.

On arrival at Gulmarg check-in at hotel.

Day at leisure to explore Gulmarg on your own

Dinner & overnight at Gulmarg

Day 7

Gulmarg - Sightseeing

After breakfast, day at leisure to enjoy & explore the beauty of Gulmarg

For transportation within and around Gulmarg, one might have to use local vehicles for visit to a few places depending upon time due to unionisation. This has to be done on direct payment basis as per requirement. Our driver will help you with this if required.

Places of sightseeing at Gulmarg

Gondola Ride
The wonderful attraction in Gulmarg is the Cable Car ride, which is also known as Gondola Lift. The ride is divided into two sections – Gulmarg to Kongdori and Kongdori to Apherwat. The Gondola passes over the pine forests, starting from a height of 2690 m above sea level and rise up to 3090 m while reaching Kongdoor. The majestic view of the lush green hilly terrains and the panoramic views of the picturesque surroundings offer the greatest experience for a tourist while enjoying the cable car ride. The ride also passes by the scenic spot of Khilanmarg - a meadow with a carpet of colorful flowers. This is to be done at own expense.

Khilanmarg
All through the summer and well into the autumn, Gulmarg is a enticing attraction for golfers from all over the world. The world's highest,18-hole green golf course is at Gulmarg. A highland meadow, just 4 km from Gulmarg, Khilanmarg is accessible by foot, by pony or in a dandi. From here, the view of the snow peaks and the limpid waters of the WularLake is a breath-taking one, unfolding view upon view of Himalayan splendour. Khilanmarg offers an unparalleled view of the great Himalayan range. The Apharwat peak leads to the AlpatherLake, a picturesque alpine lake that remains frozen until late June. For horse riding freaks, AlpatherLake makes an exciting day's excursion.

Kongdoori
The most fascinating aspect of Gulmarg is the amazing Cable Car to Kongdoori. It is also popularly known as the Gondola Lift and is an amazing experience especially as you go over pine forests. The lift starts at 2690 mts and reaches Kongdoor at an altitude of 3090 mt.

Alpather Lake
Alpather Lake, located beyond Khilanmarg, remains completely frozen until mid-June. Triangular in shape, the lake lies at the foot of the twin 4,511 m Apharwat peaks. Located 13 km away from Gulmarg, the lake has a backdrop of scenic hilly snow-capped terrains. In summer season, the lake comprises streams of clear water along with floating ice pieces. Pony track over the 3,810 m Apharwat ridge and up the valley to the lake at 3,843 meters comprises the trekking path for reaching the site.

Seven Springs and Apharwat :AfarwatMountain in Baramulla District spreads through the Gulmarg valley, towering to an altitude of 4,390 m above the mean sea level. The Alpather spring is located on this peak. NullahNagal originates from here, which flows downstream and eventually merges with the WullarLake.

Evening at leisure

Dinner & overnight at Gulmarg

Day 8

Gulmarg to Srinagar Airport

After breakfast, morning at leisure

Later, check out and transfer to Srinagar Airport [60 kms., 1 hr. 40 mins.] for onward flight
Notes
Round the year destination ... Extension recommended to Ladakh & Vaishnodevi near Jammu
Hotels
Tour Inclusions [Best of J&K]
03 nights stay at Srinagar Hotel
02 nights stay at Pahalgam Hotel
02 nights stay at Gulmarg Hotel
Transport by priate vehicle
Daily breakfast & dinner at hotels
Shikara ride on the lake at Srinagar
Day trip to Sonmarg
All sightseeings as per itinerary
Notes on itinerary
All our itineraries are "Just for Ideas" ... We will get to know you and customise an itinerary just for you that matches your requirements ... dates of travel, category of hotels, preferred airline, flexibility in choosing sightseeing, mode of travel between cities, etc.
Many of our clients have us design more relaxing, slower paced holidays with more in-depth experiences whereas some simply want to visit various destinations and cover only the highlights.
Together, we will determine the ideal route, pace of travel, accommodations, levels of pampering, style of touring, sightseeing to be included, dining preferences, adventure levels, options to meet locals, dates of travel & much more ! and based on this arrive at a price.
Do feel free to get in touch with us by a quick call on +91 79 29602961 or a short mail on mail@destinations4india.com ... Looking forward