Best of France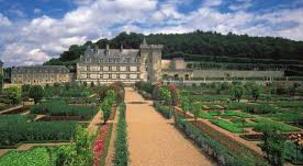 France seduces travellers with its unfalteringly familiar culture, woven around cafe terraces, village-square markets and lace-curtained bistros with their plat du jour (dish of the day) chalked on the board.

Cultural Savoir Faire
France is about world-class art and architecture. It seduces with iconic landmarks known the world over and rising stars yet to be discovered. This country's cultural repertoire is staggering – in volume and diversity. And this is where the beauty of la belle France lies: when superstars such as Mademoiselle Eiffel, royal Versailles and the celebrity-ridden French Riviera have been ticked off, there's ample more to thrill. France is, after all, the world's top tourism destination with some 89 million visitors each year who flock to the land of the Gauls to feast on its extraordinary wealth of museums, galleries, ateliers (artist workshops) and hands-on cultural experiences.

Gastronomy
Food is of enormous importance to the French and the daily culinary agenda takes no prisoners: breakfasting on warm croissants from the boulangerie (bakery), stopping off at Parisian bistros, and market shopping are second nature to the French – and it would be rude to refuse. But French gastronomy goes far deeper than just eating exceedingly well. Its experiential nature means there is always something tasty to observe, learn and try. Be it flipping crêpes in Brittany or clinking champagne flutes in ancient Reims cellars, the culinary opportunities are endless.

Art de Vivre
The rhythm of daily life – dictated by the seasons in the depths of la France profonde (rural France) – exudes an intimacy that gets under your skin. Don't resist. Rather, live the French lifestyle. Embrace the luxury of simple, everyday rituals being transformed into unforgettable moments, be it a coffee and croissant in the Parisian cafe where Jean-Paul Sartre and Simone de Beauvoir met to philosophise, a stroll through the lily-clad gardens Monet painted, or a walk on a beach in Brittany scented with the subtle infusion of language, music and mythology brought by 5th-century Celtic invaders.

Outdoor Action
The terroir (land) of France weaves a varied journey from northern France's cliffs and sand dunes to the piercing blue sea of the French Riviera and Corsica's green oak forests. Outdoor action is what France's lyrical landscape demands – and there's something for everybody. Whether you end up walking barefoot across wave-rippled sand to Mont St-Michel, riding a cable car to glacial panoramas above Chamonix or cartwheeling down Europe's highest sand dune, France does not disappoint. Its great outdoors is thrilling, with endless opportunities and the next adventure begging to be had. Allez!
Itinerary
Day 1

Arrival Paris

Arrival Paris, meet & greet by our representative, Transfer to hotel for check in

Paris, France's capital, is a major European city and a global center for art, fashion, gastronomy and culture. Its 19th-century cityscape is crisscrossed by wide boulevards and the River Seine

Paris' monument-lined boulevards, museums, classical bistros and boutiques are enhanced by a new wave of multimedia galleries, creative wine bars, design shops and tech start-ups.

Rest of the day at leisure to explore the streets of Paris

Overnight at Paris

Day 2

Paris - Sightseeing

After breakfast, sightseeing of Paris ... Visit Eiffel Tower, Louvre and other attractions

Eiffel Tower
No building better symbolises Paris than the Tour Eiffel. Maupassant claimed he left Paris because of it, William Morris visited daily to avoid having to see it from afar - and it was originally meant to be a temporary structure. The radical cast-iron tower was built for the 1889 World Fair and the centenary of the 1789 Revolution by engineer Gustave Eiffel. Eiffel made use of new technology that was already popular in iron-framed buildings. Construction took more than two years and used some 18,000 pieces of metal and 2,500,000 rivets. The 300m (984ft) tower stands on four massive concrete piles; it was the tallest structure in the world until overtaken by New York's Empire State Building in the 1930s. Vintage double-decker lifts ply their way up and down; you can walk as far as the second level. There are souvenir shops, an exhibition space, a café and even a post office on the first and second levels. The smart Jules Verne restaurant, on the second level, has its own lift in the north tower. At the top (third level), there's Eiffel's cosy salon and a viewing platform with panels pointing out what to see. Views can reach 65km (40 miles) on a good day, although the most fascinating perspectives are of the ironwork itself. At night, for ten minutes on the hour, 20,000 flashbulbs attached to the tower provide a beautiful effect. To avoid the queues, come late at night.

Seine Cruise
If you come to visit Paris, don't skip the traditional and romantic Seine river cruise. Since the Middle Ages, the Parisian people have embellished the Seine river banks. The result is one of the most beautiful urban landscapes in the world. Many of Paris famous sights are on the Seine river banks. The list includes Notre-Dame, the Louvre, the Orsay Museum, Palais de Chaillot, the Eiffel Tower.

Louvre
The 'Mona Lisa' is still the star attraction, but thanks to the 'Dan Brown's Da Vinci Code' audio guide, other Leonardos are sharing the limelight. The world's largest museum is also its most visited, with an incredible 8.5 million visitors in 2009. It is a city within the city, a vast, multi-level maze of galleries, passageways, staircases and escalators. It's famous for the artistic glories it contains within, but the very fabric of the museum is a masterpiece in itself - or rather, a collection of masterpieces modified and added to from one century to another. If any place demonstrates the central importance of culture in French life, this is it. Some 35,000 works of art and artefacts are on show, split into eight departments and housed in three wings: Denon, Sully and Richelieu. Under the atrium of the glass pyramid, each wing has its own entrance, though you can pass from one to another. Treasures from the Egyptians, Etruscans, Greeks and Romans each have their own galleries in the Denon and Sully wings, as do Middle Eastern and Islamic art. The first floor of Richelieu is taken up with European decorative arts from the Middle Ages up to the 19th century, including room after room of Napoleon III's lavish apartments.

Other attractions ...

Paris Olympia, Place Vendome, Place de la Concorde, Jardin des Tuileries, Paris Opera, Musee d'Orsay, Rodin Museum, Pont Neuf, Les Invalides, Sainte Chapelle, Arc de Triomphe, Notre Dame Cathedral, etc.

Overnight at Paris

Day 3

Paris - Sightseeing

After breakfast, transfer to Disneyland for a day long visit

In a Magical Kingdom not so far away - somewhere between a place where you wish upon a star and dreams come true - Disney heroes and heroines live in fairy tales that are, happily, never ending. Experience your favourite at Disneyland just as you remember them from the classic Disney stories where fairy tales really do come true. Big Thunder Mountain and Space Mountain Mission 2 offer big thrills for the grown-ups, while little ones can sail around the world at "it's a small world". Of course, family fun can be found in every corner of the Park, from "Pirates of the Caribbean" to the "Mad Hatter's Tea Cups".

At Walt Disney Studios Park, you can discover the magical world of cinema and television. Explore four cine-magical studio lots featuring thrilling attractions and spectacular shows. Make your dreams centre-stage and all just footsteps away from Disneyland Park. Make your big screen debut at Production Courtyard, Toon Studio, Back lot and Front lot. It's a star-studded itinerary, and you never know which star you might meet!

If you will like to skip this trip to Disneyland, then take a walking tour across Paris

Take a walking tour of Paris Downtown that will cover all important sights. Paris's center isn't stuffed with business suits and glass skyscrapers (they're out in the suburbs, at La Défense).

Instead, the city center is a refined neighbourhood on a human scale, perfect for an elegant stroll that passes a little bit of business, a little bit of culture—and quite a bit of shopping.

Start at a place that really feels like the center of Paris, the (1) western tip of the Île de la Cité (Métro: Pont Neuf / 3.5 kms. from your hotel). It resembles the prow of a ship; "every Parisian knows the weeping willow that grows there is the first tree to leaf in the spring," says French-American artist Tom Jones.

Take the bridge, the (2) Pont Neuf, over to the Right Bank, for a quick look at the city's greatest art nouveau landmark, the gloriously floral 1928 facade of the (3) La Samaritaine department store on Rue de la Monnaie (the store is currently closed for renovations).

Then follow the quays of the Seine westward, past the green metal stalls of the bouquinistes selling old books and postcards. Turn right on Rue de l'Amiral de Coligny, where you can admire the old royal church (4) Saint-Germainl'Auxerrois (look closely for the fanciful carvings of monkey musicians on the porch), and across from it the great colonnaded facade of the (5) Louvre.

Head left on the long, gray Rue de Rivoli, Napoleon's contribution to urban planning, and turn right on Rue de Marengo. If you have room for a Louis XV table or clock in your suitcase, check out the (6) Louvre des Antiquaires on the left, a sumptuous mall filled with 250 antique shops.

Continue north as the street changes its name to Rue du Croix des Petits Champs. On your right is the entrance to the world's oldest "shopping mall," the (7) GalerieVéro-Dodat (1823). Glass-covered arcades were a Paris invention of the 19th century; the city once had more than 150 of them.

Turn left on Rue du Colonel Driant past the solemn neoclassical headquarters of the (8) Banque de France; at the end of the street, duck through an archway under the big, plain building opposite. Surprise—you're in the gardens of the (9) Palais Royal.

Cardinal Richelieu built this hidden Paris treasure. Once the buzzing heart of city life (and later, best known for its brothels), its porticos now house fascinating shops selling everything from used designer dresses to tin soldiers, as well as the ornate (10) Grand Véfour restaurant, open since 1784. Just five years after that, the French Revolution began here, when Camille Desmoulins jumped up on a café table and suggested everyone pay a call on the Bastille.

North of the Palais Royal, across Rue des Petits Champs, you'll find on the right two more arcades, the (11) Galerie Colbert and the (12) Galerie Vivienne, now filled with art galleries, and on the left, the ponderous bulk of the (13) BibliothèqueNationale. Most of the books have gone on to a new home, but the building still houses major art exhibitions, as well as the Cabinet des Médailles, one of the lesser known museums in Paris, yet one of the most amazing.

This small collection of treasures once belonged to the royal family, and includes everything from the misnamed Charlemagne chessmen to the biggest ancient cameo—all of which you can see for free.

Overnight at Paris

Day 4

Paris to Champagne

After breakfast, train to Champagne ... 40 mins.

Champagne arouses the senses: the eyes feast on vines parading up hillsides and vertical processions of tiny, sparkling bubbles; the nose breathes in damp soil and the heavenly bouquet of fermentation; the ears rejoice at the clink of glasses and the barely audible fizz; and the palate tingles with every sip. The imagination and the intellect are engaged as Champagne cellar visits reveal the magical processes – governed by the strictest of rules – that transform the world's most pampered pinot noir, pinot meunier and chardonnay grapes into this Unesco World Heritage–listed region's most fabled wines.

Despite the prestige of their vines, the people of Champagne offer a warm, surprisingly easygoing welcome, both in the stylish cities and along the Champagne Routes, which wend their way through villages to family-run cellars and vineyards.

On arrival check in at hotel

Rest of the day at leisure to explore Champagne on your own

Overnight at Champagne

Day 5

Champagne - Sightseeing

After breakfast, sightseeing tour of Champagne

Champagne lovers—this is the tour for you. Spend a day exploring and tasting your way around the idyllic Champagne region of France. You won't have to worry about how to get there, as round-trip transport from Reims is included. Visit the UNESCO-listed Champagne Avenue at Epernay, see the historic village of Hautvillers, and visit vineyards and boutique wineries for multiple delicious Champagne tastings.

Overnight at Champagne

Day 6

Champagne to Burgundy

After breakfast, train to Burgundy or drive ... 2.3 hours

Burgundy (Bourgogne in French) offers some of France's most gorgeous countryside: rolling green hills dotted with mustard fields and medieval villages. The region's towns and its dashingly handsome capital, Dijon, are heirs to a glorious architectural heritage that goes back to the Renaissance, the Middle Ages and into the mists of Gallo-Roman and Celtic antiquity.

Two great French passions, wine and food, come together here in a particularly enticing way. Burgundy's vineyards have been granted Unesco World Heritage status in recognition of the region's centuries-old history of viticulture and the remarkable diversity of its winegrowing terroir (land).

Burgundy's four départements (Côte d'Or, Yonne, Saône-et-Loire and Nièvre) are a paradise for lovers of the great outdoors. You can cycle through venerable vineyards, hike the wild reaches of the Parc Naturel Régional du Morvan, glide along tranquil waterways in a canal boat, or float above it all in a hot-air balloon.

On arrival check in at hotel

Rest of the day at leisure to explore Burgundy on your own

Overnight at Burgundy

Day 7

Burgundy - Sightseeing

After breakfast, sightseeing of Burgundy

Visit Dijon, Burgundy Canal, The Abbaye de Fontenay

Burgundy is one of France's most renowned wine regions, but with dozens of wine villages and hundreds of wineries to choose from, it's hard to know where to start. This full-day private tour offers the perfect introduction, with expert-led tastings at three wineries in the Côte de Beaune or Côte de Nuit appellations, a delicious lunch at a family-run wine estate, and the chance to sample up to 20 wines, including Premier and Grand Cru wines.

With its compact and pedestrian-friendly centre, lively street scene and aesthetically pleasing ensemble of half-timbered houses and polychrome tile roofs, Dijon is one of France's most appealing cities

Overnight at Burgundy

Day 8

Burgundy to Lyon

After breakfast, train to Lyon ... 4 hrs. 30 mins.

Commanding a strategic spot at the confluence of the Rhône and the Saône Rivers, Lyon has been luring people ever since the Romans named it Lugdunum in 43 BC. Commercial, industrial and banking powerhouse for the past 500 years, Lyon is France's third-largest city, and offers today's urban explorers a wealth of enticing experiences.

Outstanding museums, a dynamic cultural life, busy clubbing and drinking scenes, a thriving university and fantastic shopping lend the city a distinctly sophisticated air, while adventurous gourmets can indulge in their wildest gastronomic fantasies. Don't leave the city without sampling some Lyonnais specialities in a bouchon – the quintessential Lyon experience.

On arrival check in at hotel

Later visit Michelin-star restaurants, Cafes, Bistros, Silk weaver workshops, Fine art Museum & Textile Museum

Overnight at Lyon

Day 9

Lyon - Sightseeing

After breakfast, sightseeing tour of Lyon

Discover Lyon's highlights, and wend your way past major landmarks and UNESCO World Heritage sites alike, on this small-group walking tour. Meet your guide in the afternoon at the Bartholdi Fountain, and set off on foot. Over the course of several hours, you'll learn all about the city's history and gourmet traditions, will stroll through Vieux Lyon (its Old Town), will travel by funicular up Fourvière Hill, and more.

Overnight at Lyon

Day 10

Lyon to Nice

After breakfast, train to Nice ... 4 hrs. 30 mins.

With its mix of real-city grit, old-world opulence, year-round sunshine, vibrant street life and stunning seaside location, no place in France compares with Nice.

Mediterranean Magnetism
Before everything else, there was the sea, and the Mediterranean climate – the twin factors that made Nice a tourist magnet as early as the 1700s. Look around and you'll find the same elemental attractions that drew Europe's belle-époque aristocrats to promenade along the waterfront in horse-drawn carriages.

The Italian Influence
For any lover of French and Italian culture, Nice is the perfect hybrid. Long affiliated with Piedmont and Liguria to the east, Savoy to the north and Sardinia to the south, this city only joined France in 1860 and has always kept one foot in Italy. The Italian influence remains palpable everywhere, in Vieux Nice's tall-shuttered, ochre-hued buildings that look airlifted straight in from Portofino, in the fresh pasta shops on every corner and even in the football cheer Issa Nissa! (Go Nice!), shouted in the local Nissart dialect that's been coloured by Ligurian Italian as much as Occitan French.

City of Artists
The Côte d'Azur has ensnared many a visitor with the beauty of its light. Not least Henri Matisse, who came here to convalesce from bronchitis. When the sun finally emerged after a month of wintry drizzle, Matisse was so smitten that he made Nice his home for the next 37 years. Chagall, Picasso and Renoir also fell in love with this place, and Nice was later home to the influential avant-garde École de Nice.

Eating Niçois-Style
Bring your appetite when you come to Nice. This city is meant for epicures. It all starts at Vieux Nice's Saleya market, where small producers from the Alpine foothills bring in a bounty of fresh produce, and top chefs from surrounding restaurants shop right beside tourists.

On arrival check in at hotel

Day at leisure to explore the Nice city highlights & the promenade

Visit to Castle Hill where the Greeks first arrived and where you can admire a breathtaking view of the old town and the port. Then it's onto Cimiez where you will have the possibility to visit either the Chagall or Matisse Museum, as well as the Fransciscan monastery, Queen Victoria's Winter Palace and the roman ruins located within a beautiful mediterranean garden. Spending an evening at 'La Promenade des Anglais', and visit the beautiful old town of Nice with its restaurants, cafes and the famous flower market.

Overnight at Nice

Day 11

Nice - French Riviera Sightseeing

After breakfast, take a tour of the French Riviera covering Monaco, Monte-Carlo and Eze

Includes : Transportation by minibus, hotel pick up and drop off, commentary by a driver-guide, guided visit of a perfume factory in Eze

This full day tour will introduce you to the natural beauty of the 'MoyenneCorniche' as we travel to Monaco with stops to appreciate the views and admire places of interest along the way.

We make a stop at the medieval village of Eze, perched high on a cliff above the Mediterranean Sea. Whilst there you will have the chance to visit a traditional perfume factory. After a wander around the village where every street is full of charm and history

Our tour then takes us on to Monaco where you will have free time to see the Cathedral where Princess Grace is buried, the changing of the guard at noon and the Palace, then we take a drive along the Formula One race circuit.

Of course no Monaco tour would be complete without a stroll around Monte-Carlo with its Casino, superb hotels and beautiful gardens. The journey back to Nice will be via the 'BasseCorniche' for more superb views. The Monaco portion of the tour is unguided.

If you decide to visit the Casino, men are required to wear a tie and trainers are not allowed - you will be required to present your passport for identification purposes. There is no admission for those under 21 years of age.

Evening at leisure

Overnight at Nice

Day 12

Nice - Tour of Provence

After breakfast, Full Day Tour to Provence

Includes : Transportation by minibus with commentary by driver-guide, visit to a perfume factory in Grasse and hotel drop-off.

After leaving Nice, our first stop will be at Antibes, where we visit the old town and drive through the famous 'Cap d'Antibes', one of the most exclusive areas on the Cote d'Azur.

Then it's on to Cannes, home to the famous film festival, where we see the 'Croisette' and feel the 'Hollywood atmosphere'. From here, we continue to Grasse, a typical old town, famous for perfume manufacture. We will visit one of the perfume factories here and there will be time for lunch (not included).

Upon leaving Grasse, we drive to Gourdon, one of the most amazing medieval villages of the Riviera, with its beautiful castle and unique landscape.

Our next stop will be at Tourettessur Loup, the 'Village of Violets', with its picture-postcard scenery.

Our final visit is to artistic St Paul de Vence, the jewel of Provence and home to many painters and actors. We aim to arrive back in Nice at around 17.30.

Evening at leisure

Overnight at Nice

Day 13

Nice to Toulouse

After breakfast, transfer to Toulouse by van or bus ... 5 hrs. 40 mins.

Ochre rooftops and blushing brick churches earned Toulouse the nickname 'La Ville Rose' (The Pink City). Its enchanting Vieux Quartier (Old Quarter) is a dreamy jumble of coral-coloured shopfronts and churches. Beyond the old town, Toulouse sprawls into France's fourth-largest metropolis. It's an animated, hectic place, but Toulouse – nestled between a bend in the Garonne River and the mighty Canal du Midi – is invigorated by its waterways.

Toulouse has one of the largest universities outside Paris: at its core this southwestern French city is home to students and scientists. French aeronautical history continues in the Airbus factory outside town. But Toulouse knows how to have a good time, whether in teeming food markets, salons de thé or the thick of its smouldering jazz, techno and rock scenes. From the tips of dusky pink spires to its loudest bars, time spent in Toulouse truly has a rose-tinted sheen.

On arrival check in at Hotel

Rest of the day at leisure to explore Toulouse

Overnight at Toulouse

Day 14

Toulouse - Sightseeing

After breakfast, walking tour of Toulouse

This is the perfect tour for a city break. Toulouse is a wonderfull and vibrant city. This is the best way to discover the city in a short time with a local and guide.

Visit the historic center of Toulouse to discover its main monuments and key places, a guided tour that will give you a good overview of the pink city and its history in 1h30 / 2h. The docks of the Daurade on the banks of the Garonne, the Pont Saint Pierre with a breathtaking view of the Dome of the hospital La Grave and the opening on the Brienne canal; the convent of the Jacobins built in the XIII century following the crusade against the Cathars, the Capitol Square witnessed a time when the Capitouls ruled the city, not to mention the town hall and its superb Hall of Illustrious; the magnificent Saint Sernin Basilica, built in the 11th century in brick and stone, which is listed as a UNESCO World Heritage Site; the pedestrian streets and mansions which also testify to a time when Toulouse was part of the golden triangle thanks to the production of Pastel.

Overnight at Toulouse

Day 15

Toulouse to Bordeaux

After breakfast, transfer to Bordeaux by van or bus ... 4 hrs. 30 mins.

An intoxicating cocktail of 18th-century savoir-faire, millennial hi-tech and urban street life, France's sixth largest city is among Europe's most exciting and gutsy players.

Art & Architecture
This is the world's largest urban World Heritage Site, cradling half the city (18 sq km) in its Unesco-listed treasure chest. From the elegant symmetry of place de la Bourse, palaces strung with stone-sculpted mascarons (faces), to tree-shaded boulevards laced with hôtels particuliers (mansions) built for 18th-century wine merchants,

Riverside Riches
Striding through Bordeaux on its leggy route north past traditional wine-producing chateaux to the Atlantic Ocean, the River Garonne is never far away. From this Gallo-Roman city's golden past as medieval wine trader and key port in Europe during the Age of Enlightenment, to the prestigious vineyards and vibrant quayside culture the river fuels today, the Garonne has been the city's lifeline since birth. Be it strolling, jogging or cycling along the silky-smooth water's edge in a loop from Left to Right Bank, lounging over drinks on a riverside terrace or cruising along the water, Bordeaux's riverside riches merit your full attention.

Gastronomy & Fine Wine
This is a wine capital hemmed in by green, sun-drenched vineyards. Viticulture here is an ancient art and tradition bearing its own unique trademarks and no other vineyards in the world produce as much fine wine. Paired with the city's exceptional dining scene – a sassy mix of traditional French kitchens, experimental neobistros, creative fusion restaurants, food trucks and barista-run coffee shops – there is no tastier marriage. Santé!

Bordeaux enjoys an overwhelming sense of local pride and savoir faire. Innovation is her middle name and a high-spirited, university-student population bolsters the compelling undercurrent of creativity rippling through the city. Peppering a tramline with monumental pieces of contemporary art, partying in a WWII submarine bunker, and dancing on a barge at the industrial wet docks is all second nature to this natural bon vivant.

On arrival check in at Hotel

Rest of the day at leisure to explore Bordeaux

Overnight at Bordeaux

Day 16

Bordeaux - Sightseeing

After breakfast, sightseeing tour of Bordeaux

Enjoy a one-of-a-kind perspective on Bordeaux—and see many of the city's top sights in just a short amount of time—on this private sidecar tour.

Head to central Bordeaux, meet your guide, and hop into your retro sidecar.

Your guide will whisk you around Bordeaux's key attractions, from the Place de la Bourse and Saint-Michel to the Grand Théâtre and beyond.

The itinerary can also be customized, based on your interests.

Overnight at Bordeaux

Day 17

Bordeaux to Brittany

After breakfast,. train to Brittany ... 6 hrs. 30 mins.

Brittany is for explorers. Its wild, dramatic coastline, medieval towns and thick forests make an excursion here well worth the detour off the beaten track. This is a land of prehistoric mysticism, proud tradition and culinary wealth, where fiercely independent locals celebrate Breton culture, and Paris feels a long way away indeed.

The entire region (Breizh in Breton) has a wonderfully undiscovered feel once you go beyond world-famous sights such as stunning St-Malo, regal Dinard and charming Dinan. Unexpected gems – including the little-known towns of Roscoff, Quimper and Vannes, the megaliths of Carnac, the rugged coastlines of Finistère, the Presqu'Île de Crozon and the Morbihan Coast – reveal there's far more to Brittany than delicious crêpes and homemade cider. Its much-loved islands are also big draws – don't miss the stars: dramatic Île d'Ouessant and the aptly named Belle Île. And wherever you go, keep an eye out for korrigans (fairies or spirits).

On arrival check in at hotel

Rest of the at leisure to explore Brittany

Overnight at Brittany

Day 18

Brittany - Sightseeing

After breakfast, sightseeing of Brittany

Go on an unforgettable adventure and discover the beauty of Brittany in the most unique way... from a private plane!

You'll see stunning views of Quimper, Odet, Ile de Groix, and many more for you to find out with your very own pilot!

Your pilot is key to this adventure. They are sharing the flights' direct cost, not making a profit.
They just love to fly and want you to understand their passion for aviation.

Evening at leisure

Overnight at Brittany

Day 19

Brittany to Normandy

After breakfast, depart for Normandy on a tour via Mont Saint Michel

Morning pick up from Brittany hotel and depart for the magnificent island monastery of Mont Saint Michel - One of France's most recognizable postcard images, and a private tour is the most convenient way to visit.

This full-day tour includes transport and a guided tour of the UNESCO-listed monuments, with plenty of time to admire the views and take photos with drop to Normandy hotel in the evening .

Arrival Normandy by evening, Check in at hotel

From the Norman invasion of England in 1066 to the D-Day landings of 1944, Normandy has long played an outsized role in European history. This rich and often brutal past is brought vividly to life by the spectacular and iconic island monastery of Mont St-Michel; the incomparable Bayeux Tapestry, world-famous for its cartoon scenes of 11th-century life; and the transfixing cemeteries and memorials along the D-Day beaches, places of solemn pilgrimage.

Lower-profile charms include a variety of dramatic coastal landscapes, plenty of pebbly beaches, some of France's finest museums, quiet pastoral villages and architectural gems ranging from Rouen's medieval old city – home of Monet's favourite cathedral – to the maritime charms of Honfleur to the striking postwar modernism of Le Havre.

Camembert, apples, cider, cream-rich cuisine and the very freshest fish and seafood provide further reasons to visit this accessible and beautiful region of France.

Evening at leisure to explore Normandy

Overnight at Normandy

Day 20

Normandy - Sightseeing

After breakfast, sightseeing of Normandy

The Dday beaches is a must-see place by its History that has hurt the world.

Ride through the Normandy countryside where wonderful landscapes and History blend.

Overnight at Normandy

Day 21

Normandy to Paris

After breakfast, transfer to Paris ... 3 hrs.

On arrival check in at hotel

Rest of the day at leisure to explore Champs-Élysées

No trip to Paris is complete without strolling this broad, tree-shaded avenue lined with luxury shops. Named for the Elysian Fields ('heaven' in Greek mythology), the Champs-Élysées was laid out in the 17th century and is part of the axe historique, linking place de la Concorde with the Arc de Triomphe.

It's where presidents and soldiers parade on Bastille Day, where the Tour de France holds its final sprint, and where Paris turns out for organised and impromptu celebrations.

Overnight at Paris

Day 22

Departure from Paris

After breakfast, morning at leisure

Later transfer to airport for onward flight
Notes
Round the Year Destination ... Extention recommended to countries across Europe
Hotels
Tour Inclusions [Best of France]
3 nights Paris

2 nights Champagne

2 nights Burgundy

2 nights Lyon

3 nights Nice

2 nights Toulouse

2 nights Bordeaux

2 nights Brittany

2 nights Normandy

1 night Paris

Daily breakfastat at hotels

All transfers, sightseeings, inter-city travel and excursions throughout the Itinerary by train, van, bus or self-drive car
Notes on itinerary
All our itineraries are "Just for Ideas" ... We will get to know you and customise an itinerary just for you that matches your requirements ... dates of travel, category of hotels, preferred airline, flexibility in choosing sightseeing, mode of travel between cities, etc.
Many of our clients have us design more relaxing, slower paced holidays with more in-depth experiences whereas some simply want to visit various destinations and cover only the highlights.
Together, we will determine the ideal route, pace of travel, accommodations, levels of pampering, style of touring, sightseeing to be included, dining preferences, adventure levels, options to meet locals, dates of travel & much more ! and based on this arrive at a price.
Do feel free to get in touch with us by a quick call on +91 79 29602961 or a short mail on mail@destinations4india.com ... Looking forward