Best of China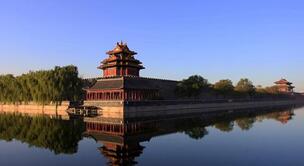 China. The name alone makes you want to get packing. It's going places, so jump aboard, go along for the ride and see where it's headed.
Few countries do the great outdoors like the Middle Kingdom. China's landscapes span the range from alpha to omega: take your pick from the sublime sapphire lakes of Tibet or the impassive deserts of Inner Mongolia, island-hop in Hong Kong or cycle between fairy-tale karst pinnacles around Yangshuo. The Chinese live to eat, and with 1.4 billion food-loving people to feed, coupled with vast geographic and cultural variations in a huge land, expect your taste buds to be tantalised, tested and treated.China is vast. Off-the-scale massive. A riveting jumble of wildly differing dialects and climatic and topographical extremes, it's like several different countries rolled into one. Take your pick from the tossed-salad ethnic mix of the southwest, the yak-butter-illuminated temple halls of Xiahe, a journey along the dusty Silk Road, spending the night at Everest Base Camp, or getting into your glad rags for a night on the Shanghai tiles.
Itinerary
Day 1

Arrival Beijing

Arrival in Beijing airport, meet & greet by our Rep., transfer to hotel

One is endlessly intrigued by Beijing's ability to reinvent itself. Spending time here is to be on a permanent journey of discovery, where eye-popping buildings appear seemingly overnight, historic hutong are transformed into hip hang-outs, and new venues open all the time. But some things never change in Beijing and that is equally enticing. The food is always outstanding and the parks and temples remain oases of peace

Rest of the day at leisure

Dinner & overnight at Beijing

Day 2

Beijing - Sightseeing

After breakfast, drive 75km to visit the Jade factory and Great Wall badaling with cable car which is the symbol of China and the wisdom of Chinese people. It is very unbelievable that Chinese succeeded in building such a great architecture with simple tools in ancient time

You will have a short stop and take photos in Beijing Olympic Park, where you can see the outside view of the National Stadium-- Bird's Nest and National Aquatics Center - Water Cube Tea house will be followed after the sightseeing

Dinner & overnight at Beijing

Day 3

Beijing Sightseeing

After breakfast, Visit the biggest public square in the world, Tian'anmen Square conquers you with its grandeur at the first sight

Then you are leaded to Forbidden City. It is the imperial palace for 24 emperors during Ming and Qing Dynasties and the biggest ancient architecture complex in the world

You walk in the museum to see with your eyes, to touch with your hands and feel with your hearts

In the afternoon, you continue your trip to Summer Palace. Having the largest royal park and being well preserved, it was designated, in 1960 by the State Council, as a Key Cultural Relics Protection Site of China. Containing examples of the ancient arts, it also has graceful landscapes and magnificent constructions and visit the pearl shop

Dinner & overnight at Beijing

Day 4

Beijing to Xian

After breakfast, visit visit temple of heaven

Later transfer to railway station for bullet train to Xian

Once the terminus of the Silk Road and a melting pot of cultures and religions, as well as home to emperors, courtesans, poets, monks, merchants and warriors, the glory days of Xian (pronounced 'see-an') may have ended in the early 10th century, but a considerable amount of ancient Changan, the former city, survives behind the often roaring, modern city

On arrival transfer to hotel for check in

Dinner & overnight in Xian

Day 5

Xian

After breakfast, depart for a Full day tour with a visit to the China's Richest historic area, which is recognized by the UNESCO as the eighth wonder of the world, amazing Museum of the Terra Cotta Warriors which is very famous for the great underground army of the First Emperor of China, buried together with him 2200 years ago and discovered only in 1974. It is the most significant archeological excavations of the 20th century

Dinner & overnight in Xian

Day 6

Xian to Chongqing / Cruise

After breakfast, visit the Ancient City Walls , It is the most complete city wall that has survived in China as well as one of the largest ancient military defensive systems in the world

Later transfer to airport for flight to Chongqing

There's a frontier-town vibe to Chóngqìng City one of the most booming metropolises on earth. Despite a history that dates back to the ancient Ba kingdom, as well as being China's de facto capital during WWII, this former walled fortress has a distinctly brash feel

On arrival transfer to port

Embark the cruise

Dinner & overnight on board cruise

Day 7

Cruise

All meals on board

Shibaozhai - Take a shore excursion to Shibaozhai, with its impressive wooden pagoda, appropriately named "The Pearl of the Yangtze"

Depending on river conditions, an alternate excursion may be substituted to Fengdu, visiting the new relocation village built for families who have moved as a result of the Yangtze's rising waters brought about by the Three Gorges Dam

Additional optional Shore Excursion to Fengdu's "Ghost City" (river conditions permitting), known for its statues of ghosts and devils on Mingshan Hill

Overnight on board

Day 8

Cruise

All meals on board

Enter the Three Gorges, one of nature's most extraordinary sculptures

Today you will pass through the first two—Qutang Gorge and Wu Gorge.

Qutang Gorge is the shortest (5 miles), narrowest (500 feet), and most dramatic

The 25-mile long Wu Gorge is known for its quiet beauty, forest-covered mountains, and cliffs so sheer that the sun barely penetrates the precipices. Transfer to another vessel for a relaxing excursion through the attractive gorges of Goddess Stream

Depending on river conditions, an alternate excursion may be substituted to the gorges of Shennong Stream.
Enter Xiling Gorge, the longest (41 miles), and the deepest of the Three Gorges

Additional optional Shore Excursion to White Emperor City (river conditions permitting), an ancient city overlooking the western end of Qutang Gorge

Overnight on board

Day 9

Yichang – Shanghai

After breakfast, disembark this morning and take a specially-designed sightseeing boat through the recently-completed unique ship lock with a ship lift, the world's largest. The lock will be transited in about 40 minutes to an hour

Then visit the Three Gorges Dam, which spans the Yangtze River at Sandouping; it is the world's largest power station

After the tour in late morning, Victoria Cruises will provide a motor coach to nearby Yichang and transfer to airport for flight to Shanghai

Shanghai is a renowned international metropolis drawing more and more attention from all over the world. Situated on the estuary of Yangtze River, Shanghai serves as the most influential economic, financial, international trade, cultural, science and technology center in East China. Also it is a popular tourist destination. In addition to its modernization, Shanghai's multicultural flair endows Shanghai with a unique glamour

On arrival transfer to hotel for check in

Dinner & overnight at Shanghai

Day 10

Shanghai - Sightseeing

After breakfast, proceed for city tour

Visit a Buddhism shrine - Jade Buddha Temple, located in a crowd of Shanghai City. It is named for its two bejeweled white jade Buddha. Carved from a whole piece of white jade, the sitting jade Buddha statue is translucent with a solemn expression, displaying the excellent skill and extraordinary art of Chinese people.
Yuyuan Garden has many scenic courtyards decorated with baroque rockery, pools, and flora that are all connected by corridors and passageways

Then you will visit silk factory and the shopping trip will begin in Nanjing Road which is starts at the Bund and runs westward, with People's Square in the middle. Renowned for its bustling and modernization, Nanjing Road earns its reputation as the 'First Commercial Road in China', which is the good shopping heaven for your trip as the same as the Fifth Avenue in New York and Avenue des Champs-Elysées in Paris. Some of the traditional food and handicrafts of Shanghai can be found here

Then we come to the Bund, The renowned waterfront district is the city's most famous landmark. The word BUND is of Anglo-India origin meaning embankment on the waterfront. It is also the popular site to enjoy the night view of the city. Huang pu river cruise in the evening

Dinner & overnight at Shanghai

Day 11

Shanghai – Suzhou – Wuxi – Shanghai

After breakfast, drive 1.5 hours to Suzhou and visit the lingering garden

Historically, Sūzhōu was synonymous with high culture and elegance, and generations of artists, scholars, writers and high society in China were drawn by its exquisite art forms and the delicate beauty of its gardens. Like all modern Chinese towns, Sūzhōu has unfortunately endured much destruction of its heritage and its replacement with largely arbitrary chunks of modern architecture

Later drive another 1 hour to Wuxi and visit the Mt. Lingshan Grand Buddha Scenic Area

Nestled on the northern shore of Tai Lake, China's third-largest body of fresh water, Wuxi lies on the southern border of Jiangsu Province, about 128 kilometers (79.5 miles) northwest of Shanghai. Wuxi is a city richly endowed by nature. Owing to its pleasantly warm and moist climate, it boasts a reputation of the 'Land of Fish and Rice'

Dinner & overnight at Shanghai

Day 12

Shanghai to Macau - Sightseeing

After breakfast, transfer to the airport for flight to Macau

Known as the 'Vegas of China', Macau is indeed a mecca of gambling and glitz. While luxury entertainment here is truly world-class, the city has much more to offer than that. Macau was a Portuguese colony for 300 years, a heritage marked by a wonderful cultural hybridity that manifests itself in all aspects of life: Chinese temples stand on maritime-themed Portuguese tiles; the sound of Cantonese permeates streets with Portuguese names; and when you're hungry, it could be Chinese dim sum, pasts de nata (Portuguese egg tarts), or Macanese minchi (ground meat stir-fried with potatoes) that come to the rescue

On arrival transfer to hotel for check in

Later Macau City tour Visiting Lotus Square, A-Ma Temple, Ruins Of St. Paul Church, Fishermen Warf & Entrance to Macau Tower Observatory Deck

Lotus Square
Located on the Rua Luis Gonzaga Gomes, Golden Lotus Square, also known as the Lotus Square, is a famous tourist attraction and a landmark of the city. Its area is 16,500 square meters (4 acres). The sculpture "Lotus Flower in Full Bloom" in its center is spectacular

A-Ma Temple
A-Ma Temple, located in the southeast of the Macau Peninsula, is the oldest temple here. The A-Ma Temple was constructed in the year of 1488 of the Ming Dynasty (1368-1644) to commemorate Mazu, the sacred sea goddess who blesses the fishermen

Ruins of St. Paul Church
The Ruins of St. Paul's (also known as Sam Ba Sing Tzik) stands adjacent to the famous Mount Fortress and Macau Museum. The front façade and the grand stone stairs are the only remains of the greatest church

Fishermen Warf
Macau Fisherman's Wharf is Macau's first theme park and imitation Fisherman's Wharf shopping center of Europe and America. It is located at Freguesia da Sé in Macau Peninsula, near the Hong Kong-Macau Ferry Pier and a 15-minute ride to the Macau International Airport

Macau Tower Observatory Deck
From the moment you step into the glass-fronted elevator, you are in for a treat. Soar up the tower to a breathtaking 223 meters in under 60 seconds. Phew! Watch Macau take shape beneath your feet as you travel up. There's so much to see – the Macau skyline changes so quickly

Evening House of Dancing Water Show
The House of Dancing Water is housed in a purpose-built theater designed with many breakthroughs including a stage pool that holds a record-breaking 3.7 million gallons of water, equivalent to 5 Olympic-sized swimming pools

Evening at leisure to try your luck at Casinos

Overnight at Macau

Day 13

Macau to Hongkong

After breakfast, transfer to the ferry terminal for Ferry to Hong Kong

Discover a diverse, modern and captivating city of Hong Kong which is a perfect blend of eastern and western traditions. Hong Kong is a premier family tourism destination in Asia. With all its festive feasting, lion and dragon dancers, incense burning and parades coming together, Hong Kong is an all-year-round destination

On arrival transfer to Hotel for Check in

Rest of the day at leisure

Evening view Symphony of lights from the promenade

Dinner & overnight at Hong Kong

Day 14

Hongkong - Sightseeing

After breakfast, proceed for city tour

Visit Jewellery Factory, Aberdeen fishing village and Victoria peak 1 way tram ride + Madame Tussauds + 1 way star ferry ride

Jewellery Factory : Here you can see how they make beautiful Jewellery of various precious metals

Aberdeen Fishing Village : The quaint and charming Aberdeen Fishing Village is not far from the hustle and bustle of the heart of Hong Kong, but seems like light-years away from it all, at first look

Later take a tram to climb Victoria Peak [One way only]

Victoria Peak : The highest point on Hong Kong Island, this has been the city's most exclusive neighbourhood since colonial times — back then it was the cooler air that attracted the rich and famous; in the post air-conditioning era, the views of one of the world's most spectacular cityscapes keep them coming.

Madam Tussauds Museum : Roll out the red carpet! Meet all of your favourite celebrities at Madame Tussauds Hong Kong. With over 100 incredibly lifelike wax figures and 11 interactive zones, you can rub shoulders with Lee Jong-suk and immerse in K-pop culture at K-wave Zone, practice kung fu with Bruce Lee at Kung Fu Zone, take selfies with some of the world's most respected historical and political leaders, glam it up with Taylor Swift on stage, and enjoy the patterned world of Yayoi Kusama!

Star Ferry ride : Since 1888, the Hong Kong Star Ferry is one of the most unique things to do while traveling in Hong Kong. It is basically a short 10 minute ferry ride that takes you across the Victoria Harbour between Tsim Sha Tsui, Kowloon and Hong Kong Island side

Free time for shopping at Ladies Market / Temple Street Jordan

Enjoy Symphony of Lights Show from Tsim Sha Tsui Promenade

Dinner & overnight at Hong Kong

Day 15

Departure Hong Kong

After breakfast, transfer to airport for onward flight
Notes
Round the Year Destination
Hotels
Tour Inclusions [Best of China]
3 nights Beijing

2 nights Xian

3 nights on Cruise

3 nights Shanghai

1 night Macau

2 nights Hong Kong

Daily Breakfast & Dinner

All meals on board Cruise

Transfers & sightseeings at all cities on private basis

Services of excellent English speaking tour guide

First gate Sightseeing fees

2nd class bullet train tickets from Beijing to Xian

One Way Ferry ticket on Economy class Macau/HKG
Notes on itinerary
All our itineraries are "Just for Ideas" ... We will get to know you and customise an itinerary just for you that matches your requirements ... dates of travel, category of hotels, preferred airline, flexibility in choosing sightseeing, mode of travel between cities, etc.
Many of our clients have us design more relaxing, slower paced holidays with more in-depth experiences whereas some simply want to visit various destinations and cover only the highlights.
Together, we will determine the ideal route, pace of travel, accommodations, levels of pampering, style of touring, sightseeing to be included, dining preferences, adventure levels, options to meet locals, dates of travel & much more ! and based on this arrive at a price.
Do feel free to get in touch with us by a quick call on +91 79 29602961 or a short mail on mail@destinations4india.com ... Looking forward